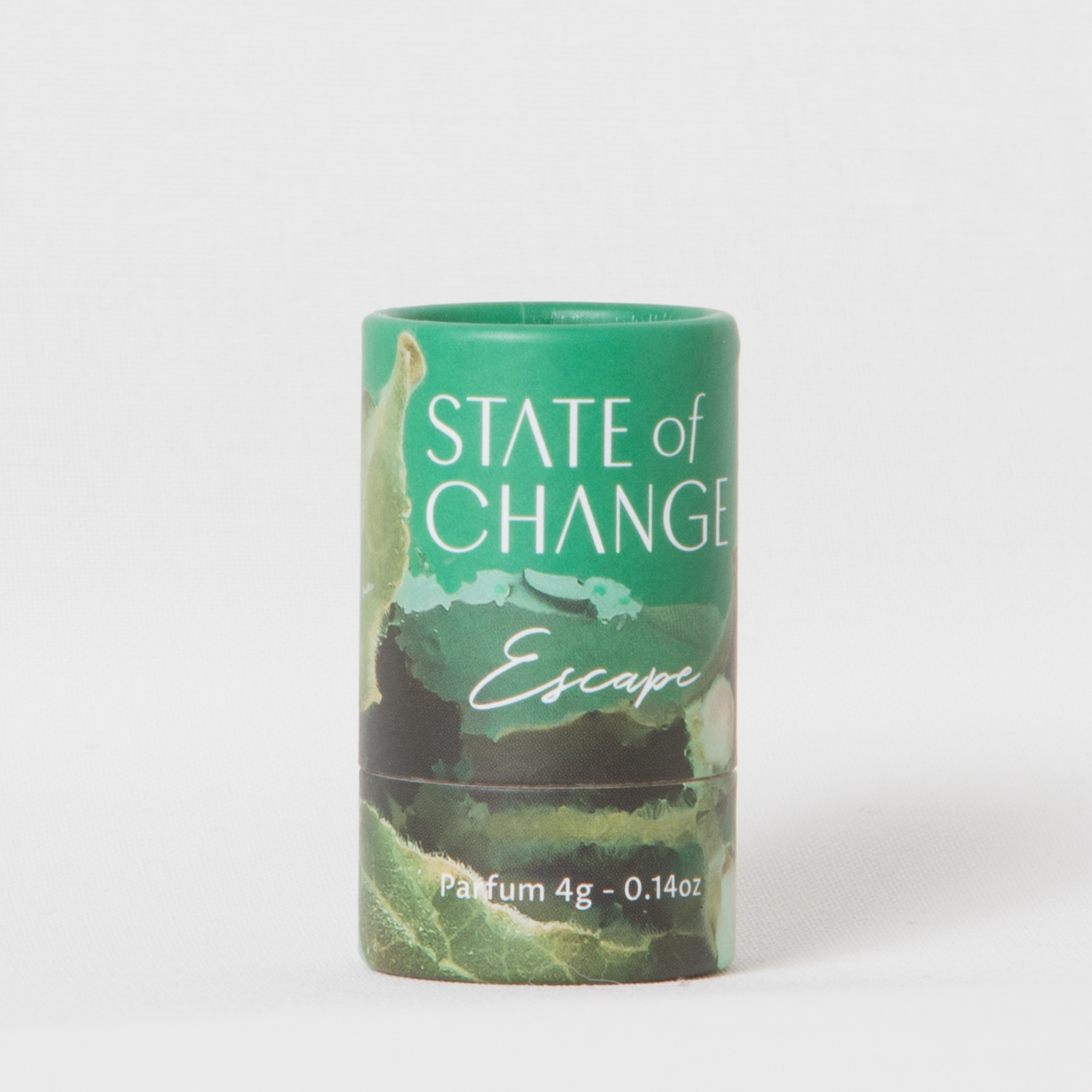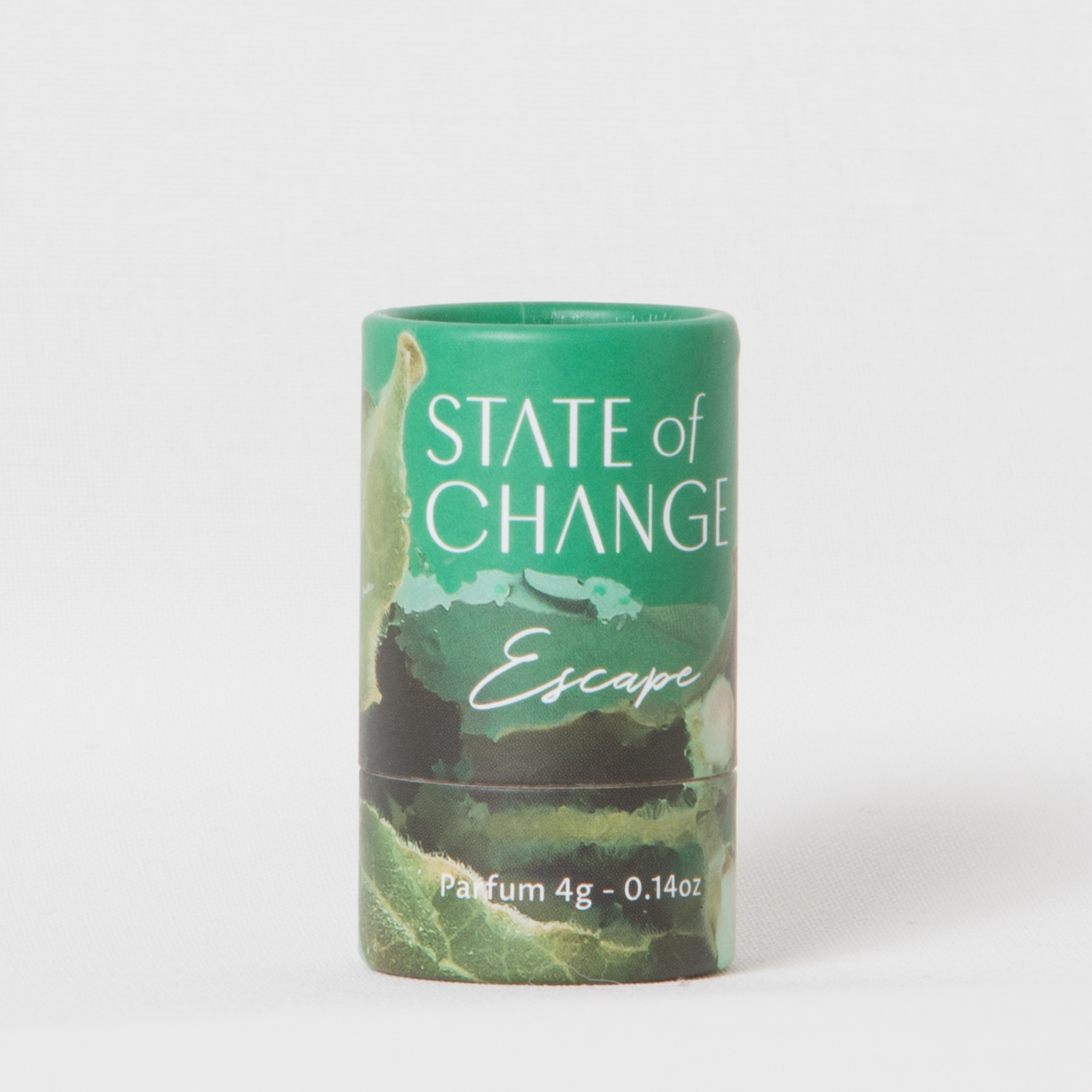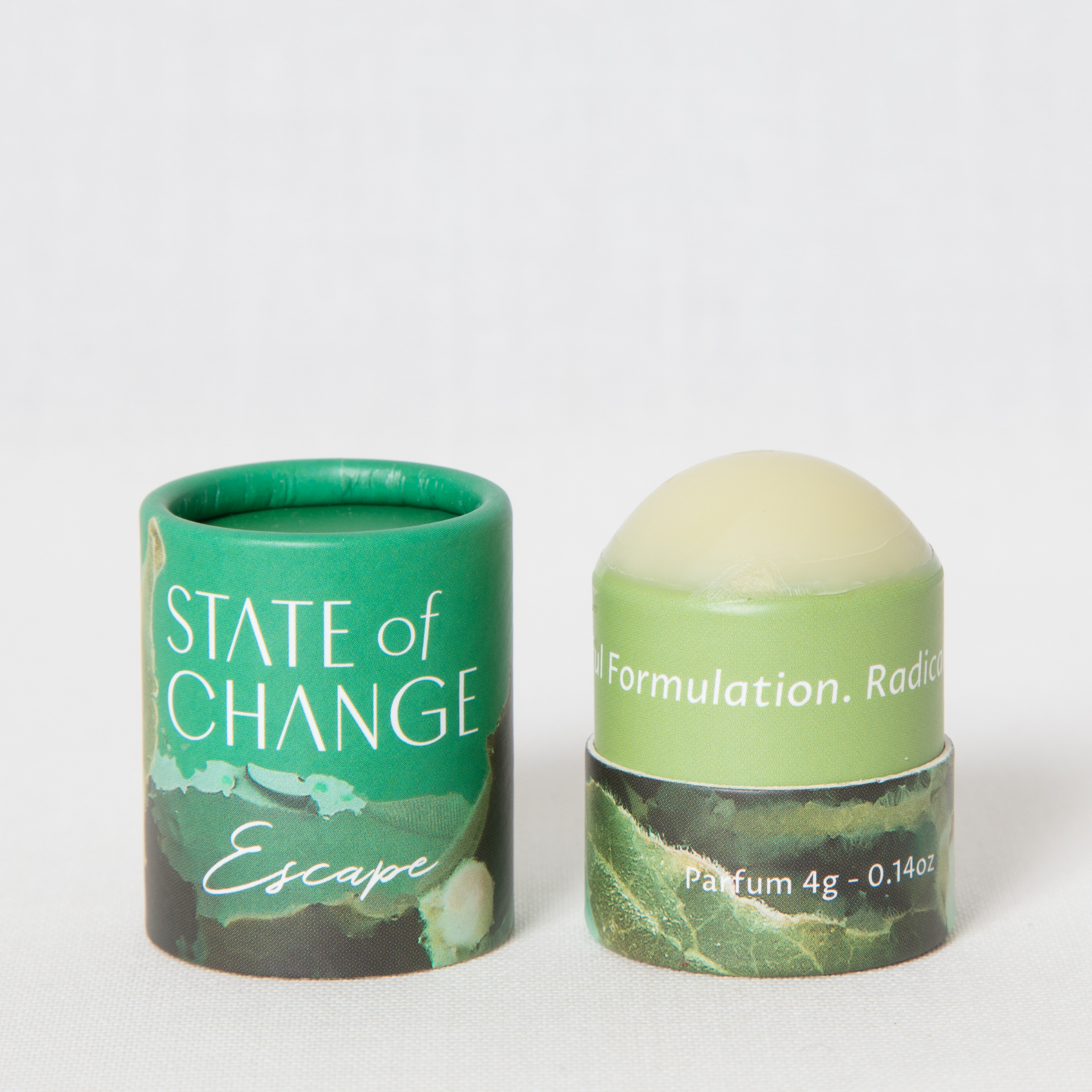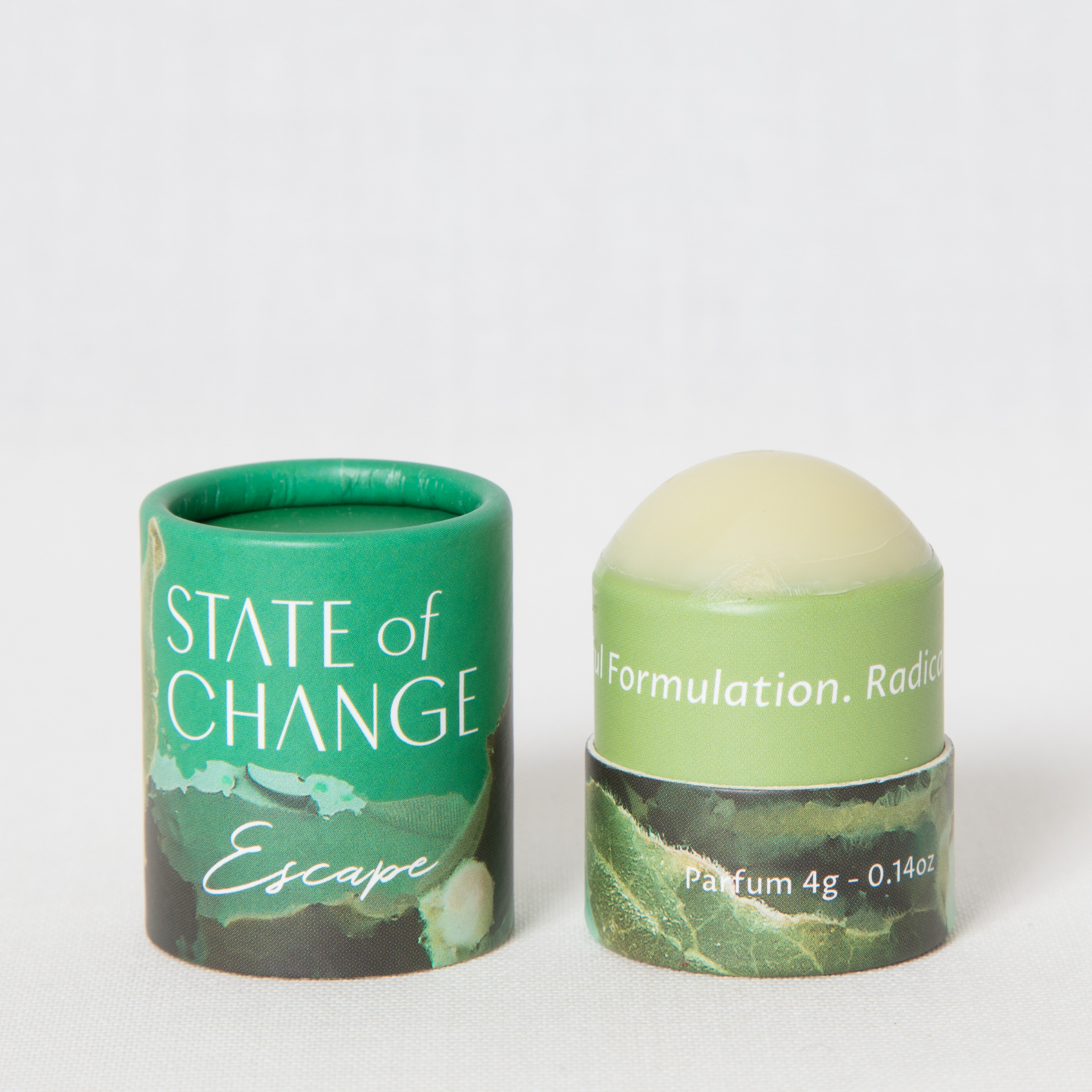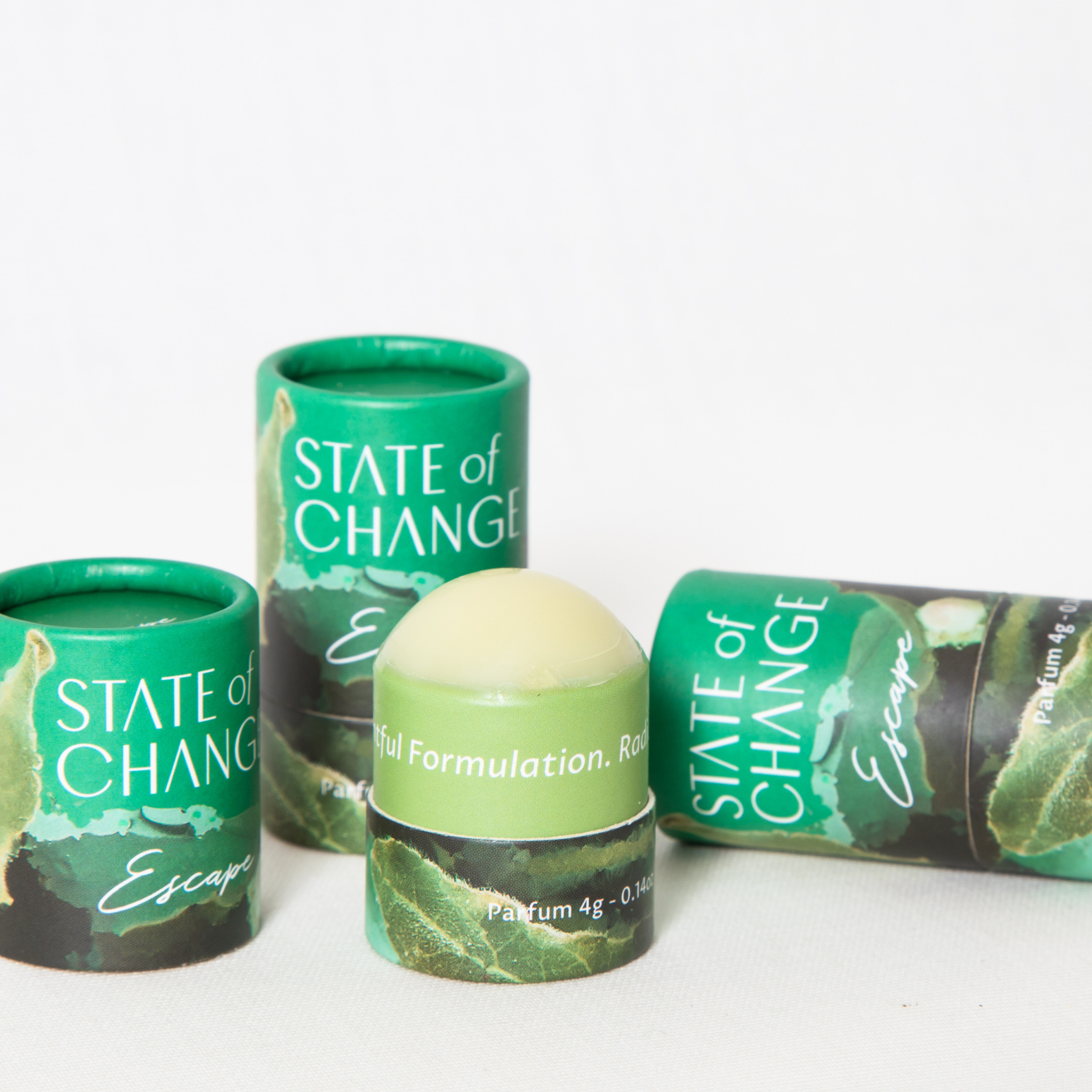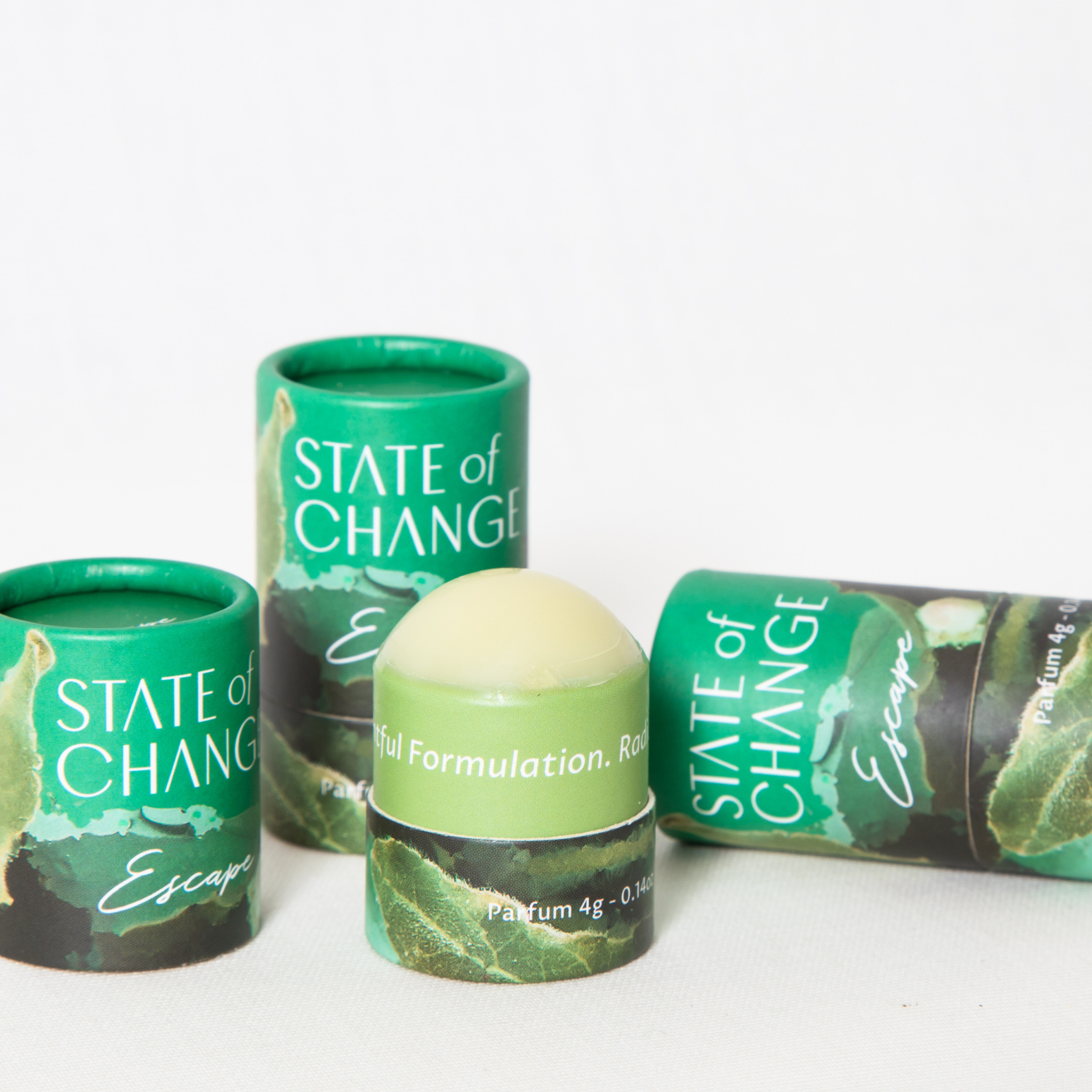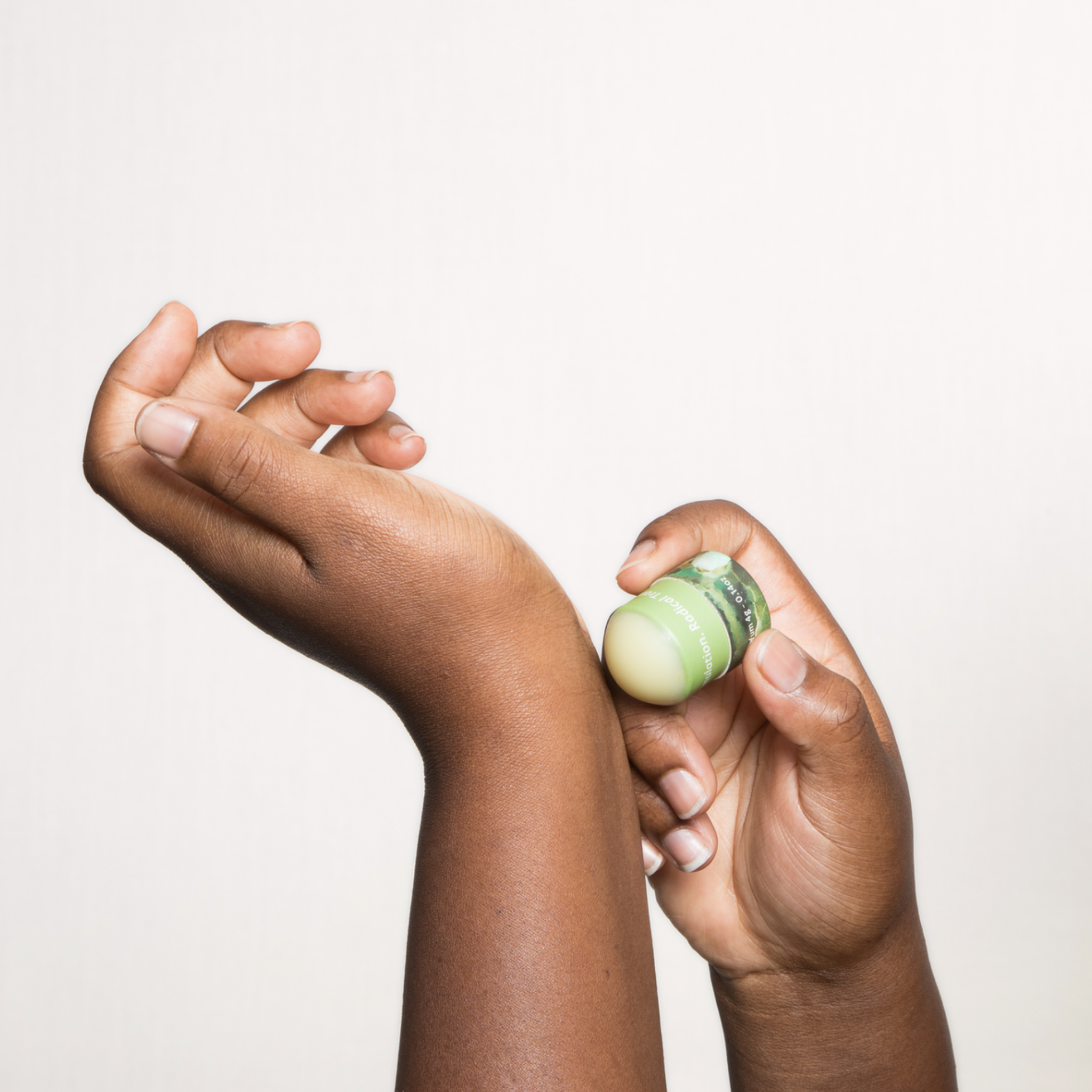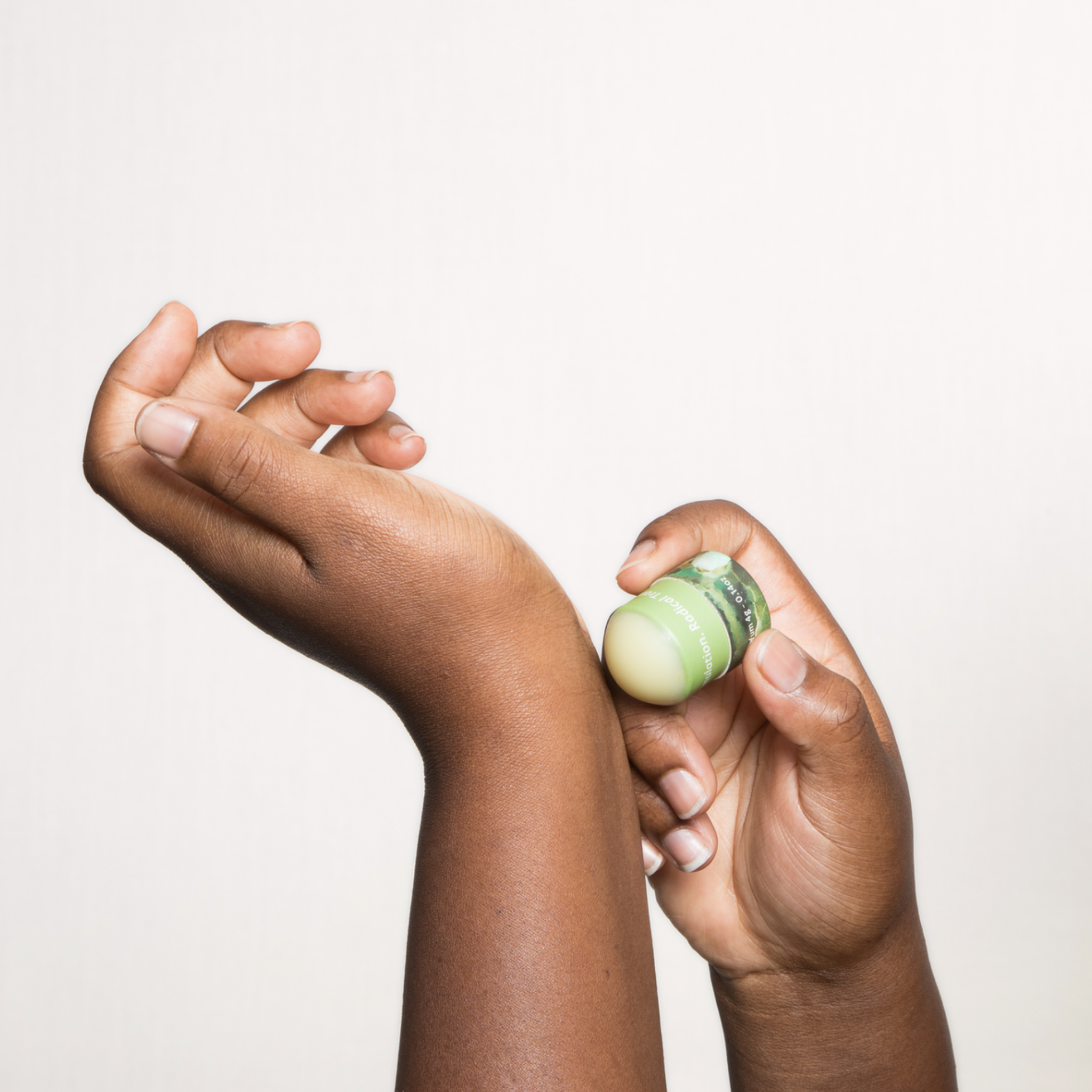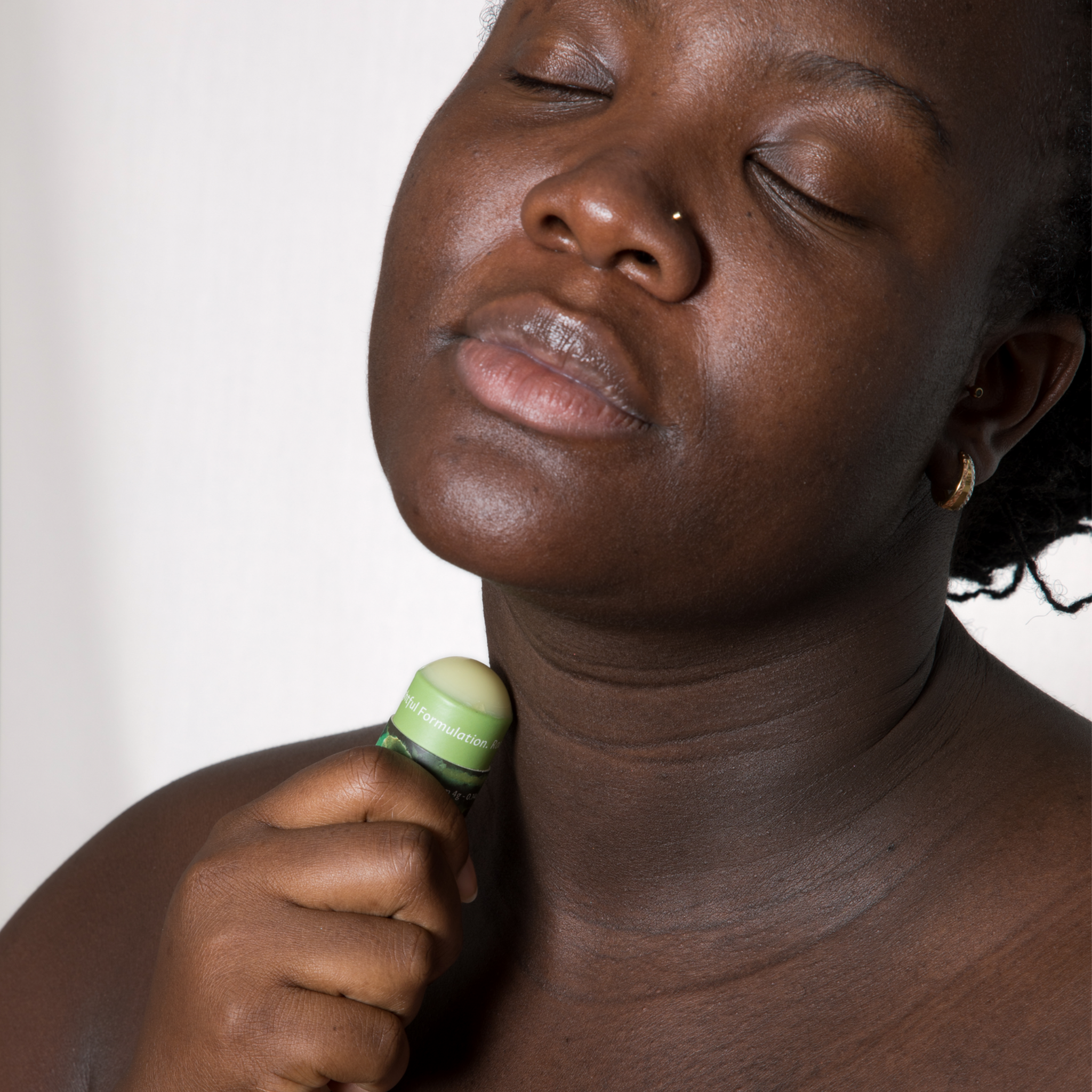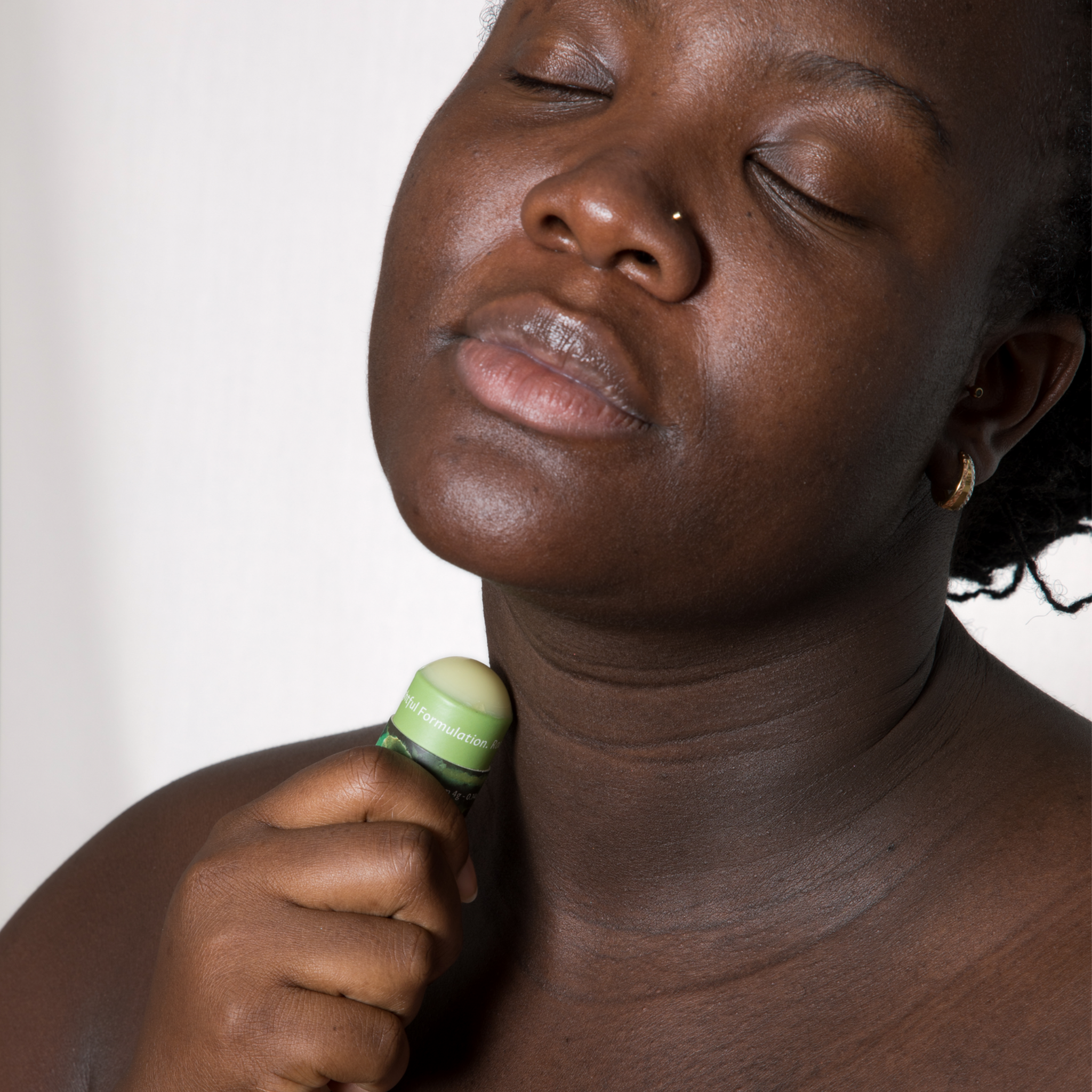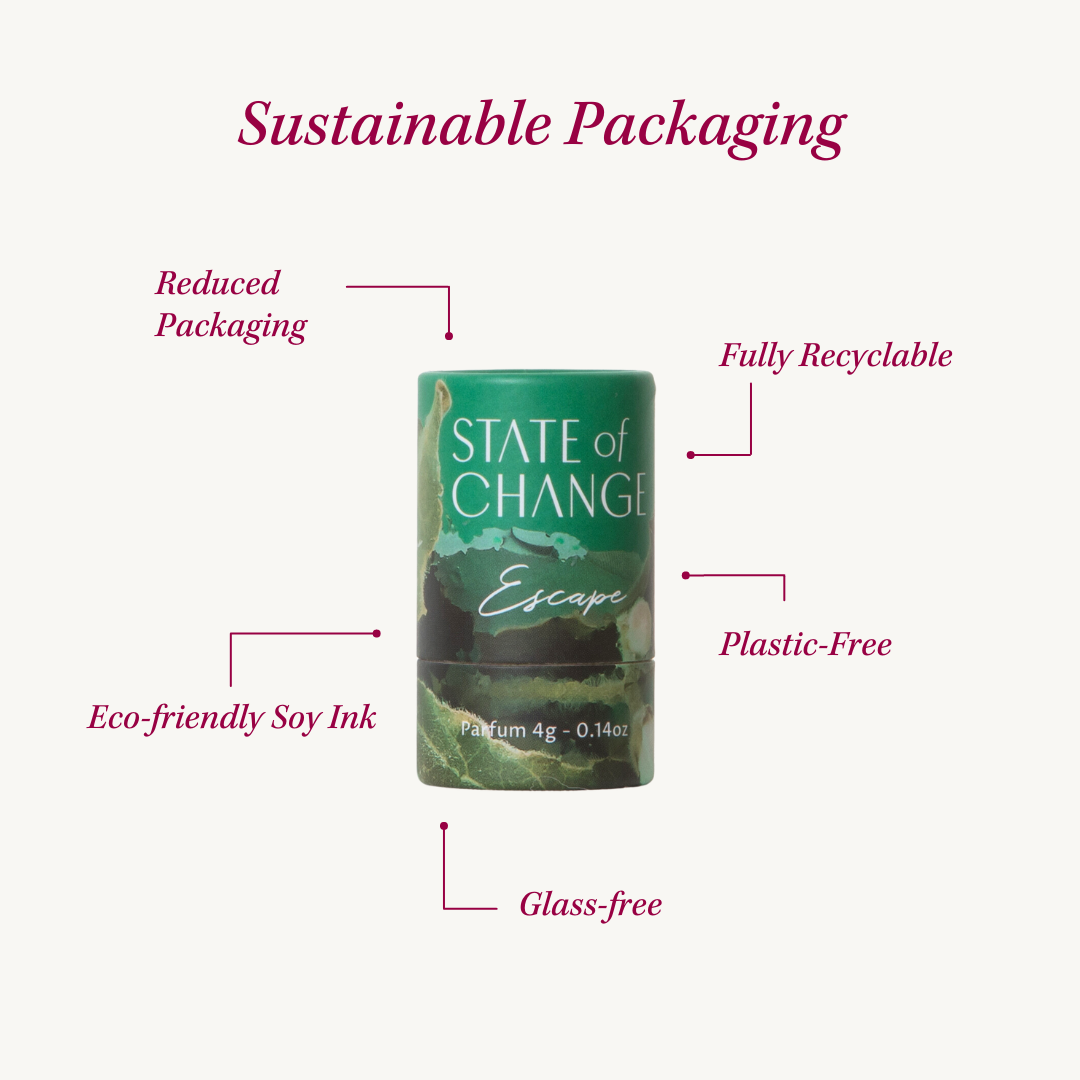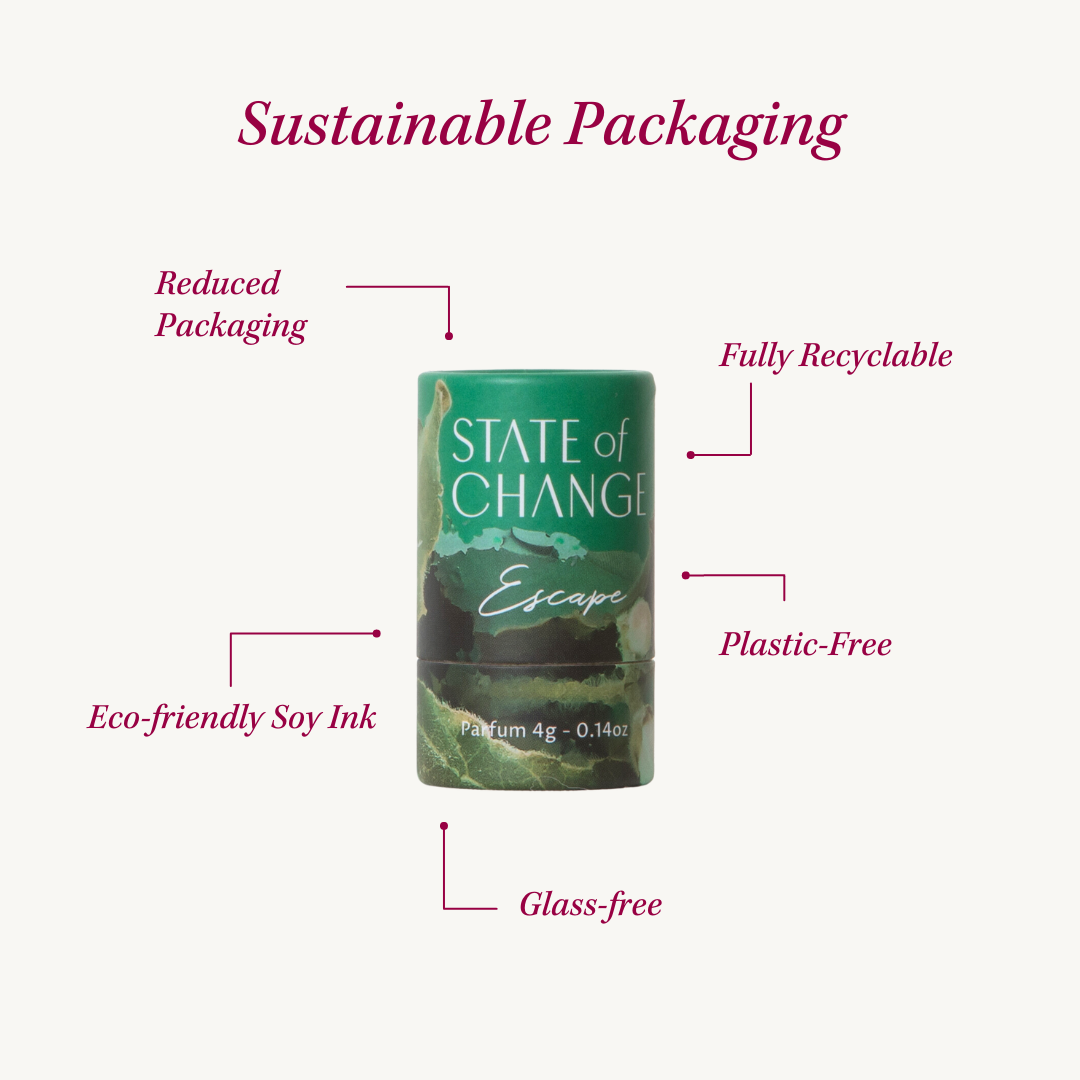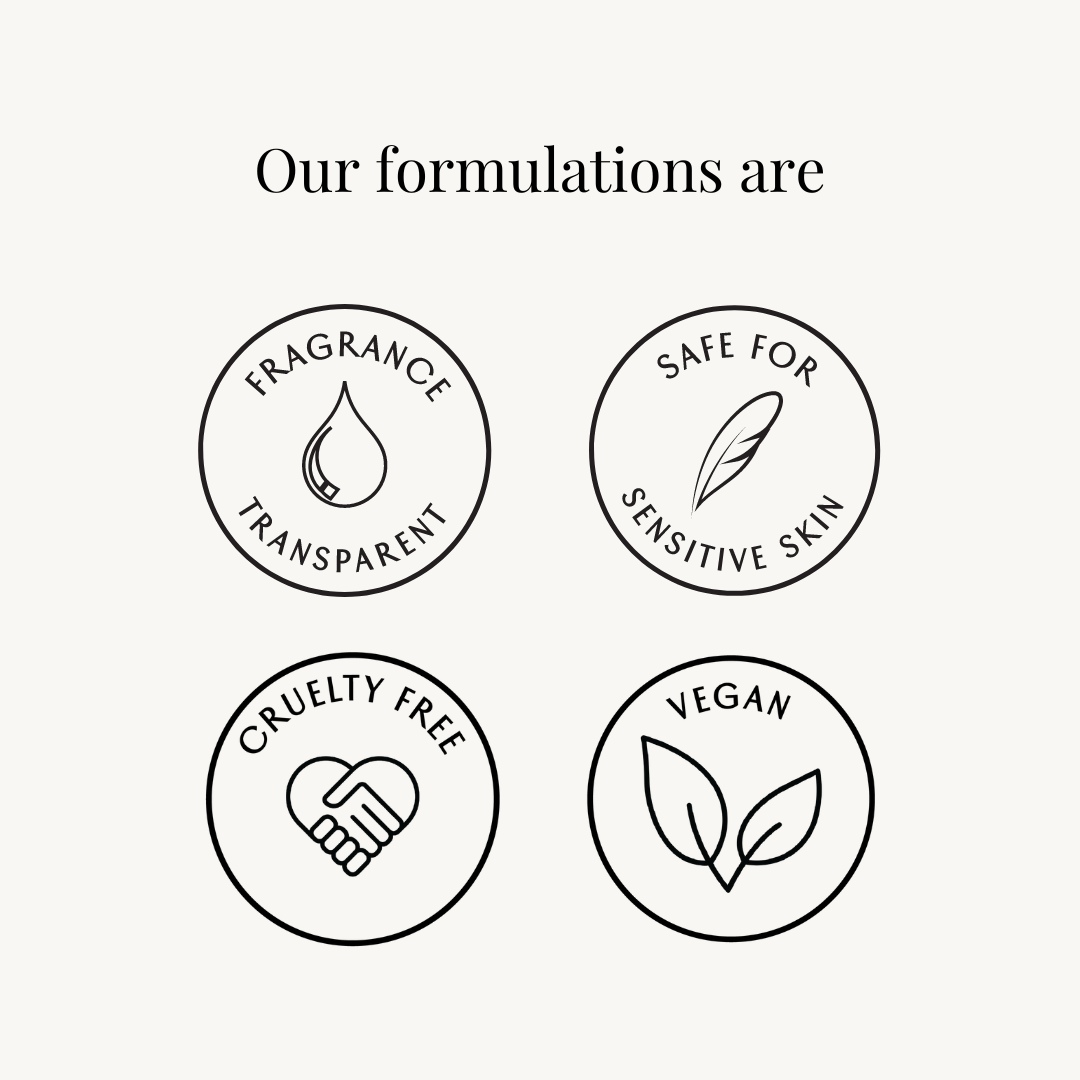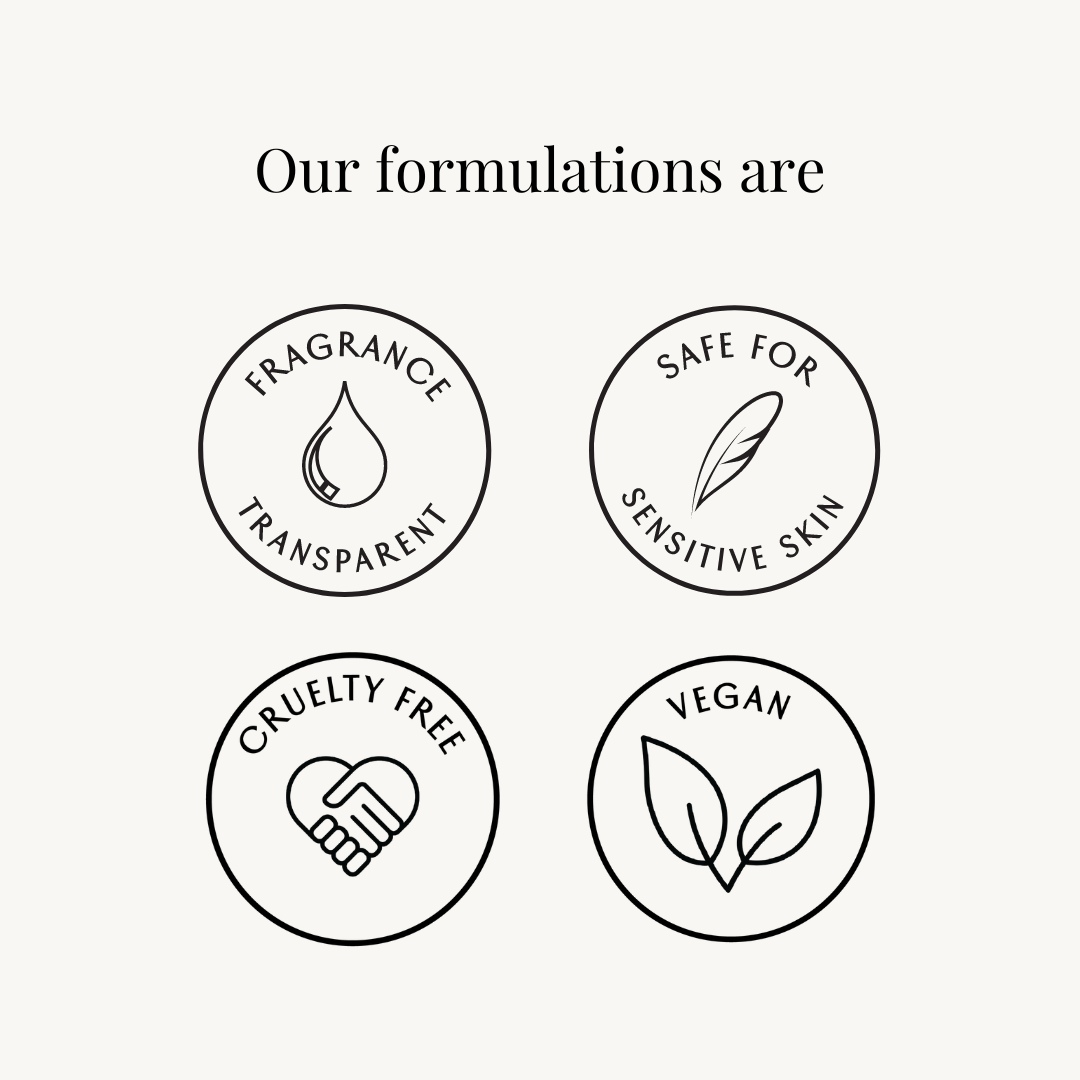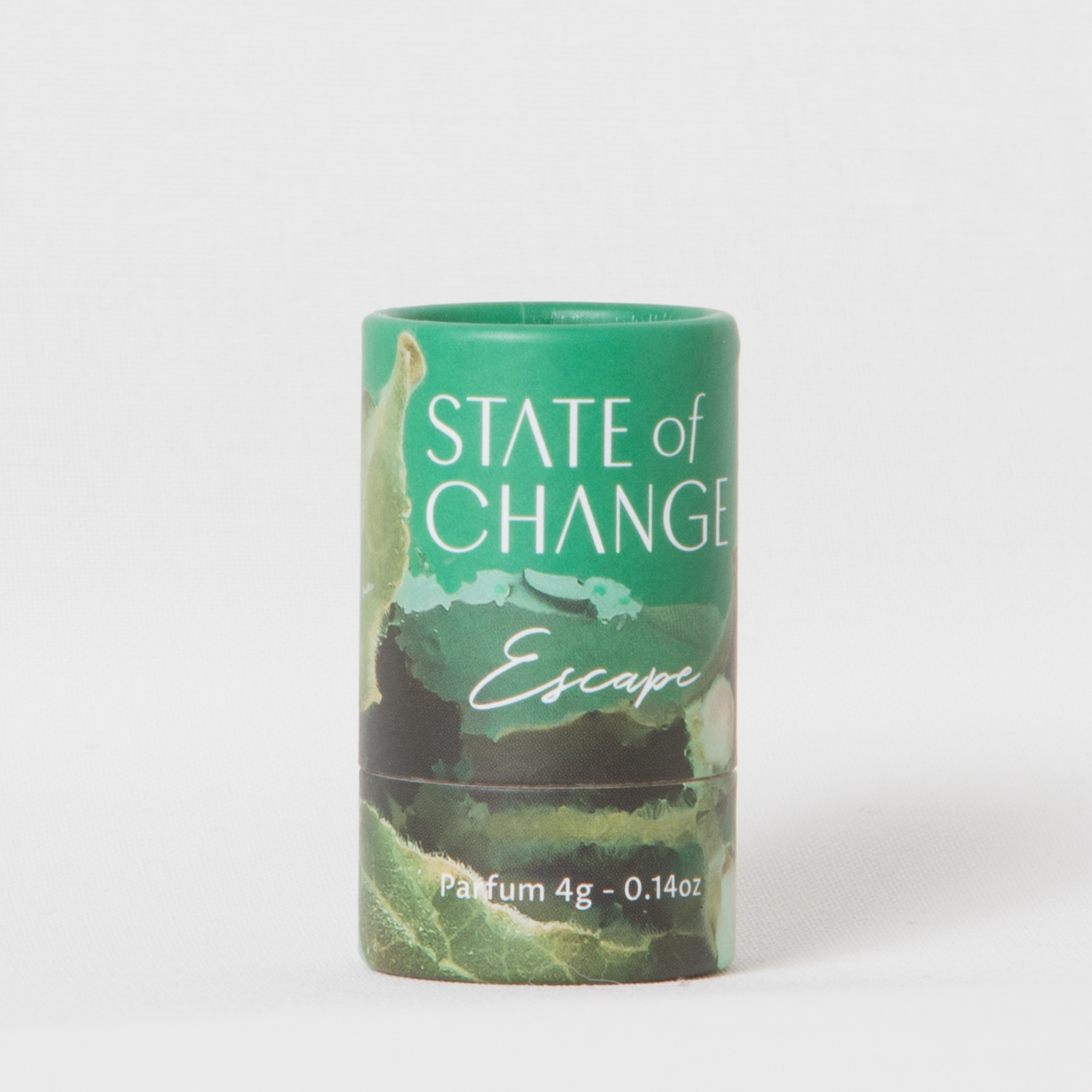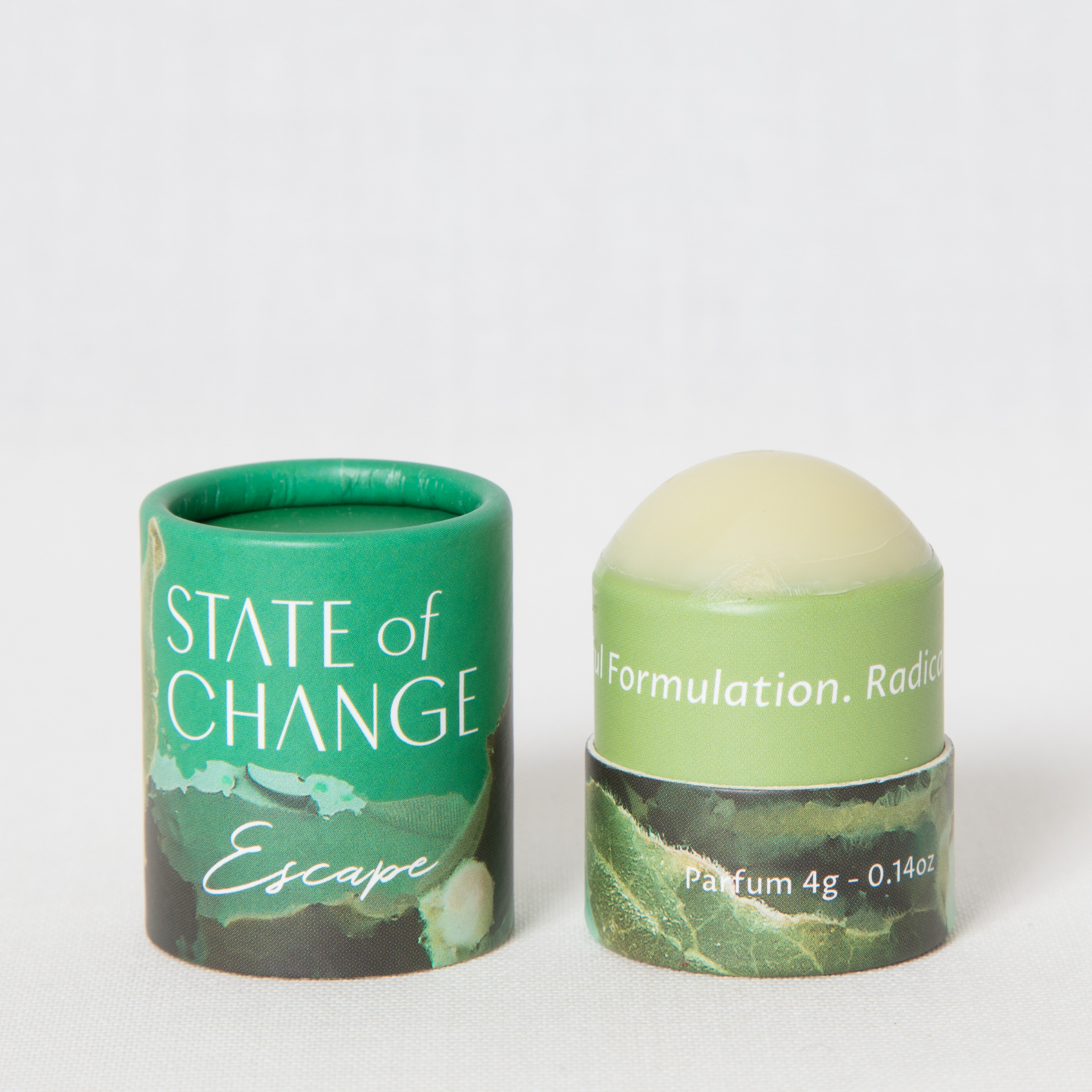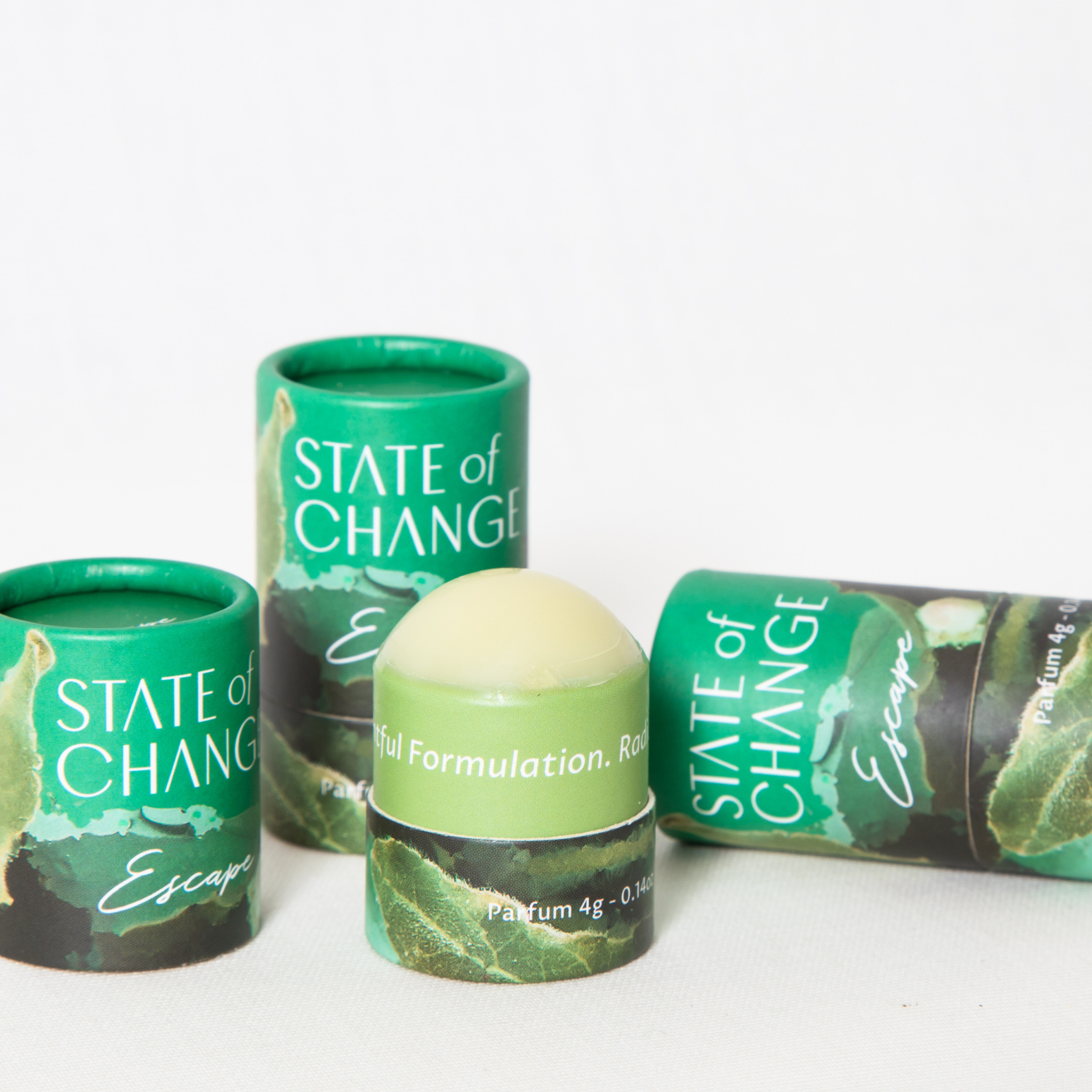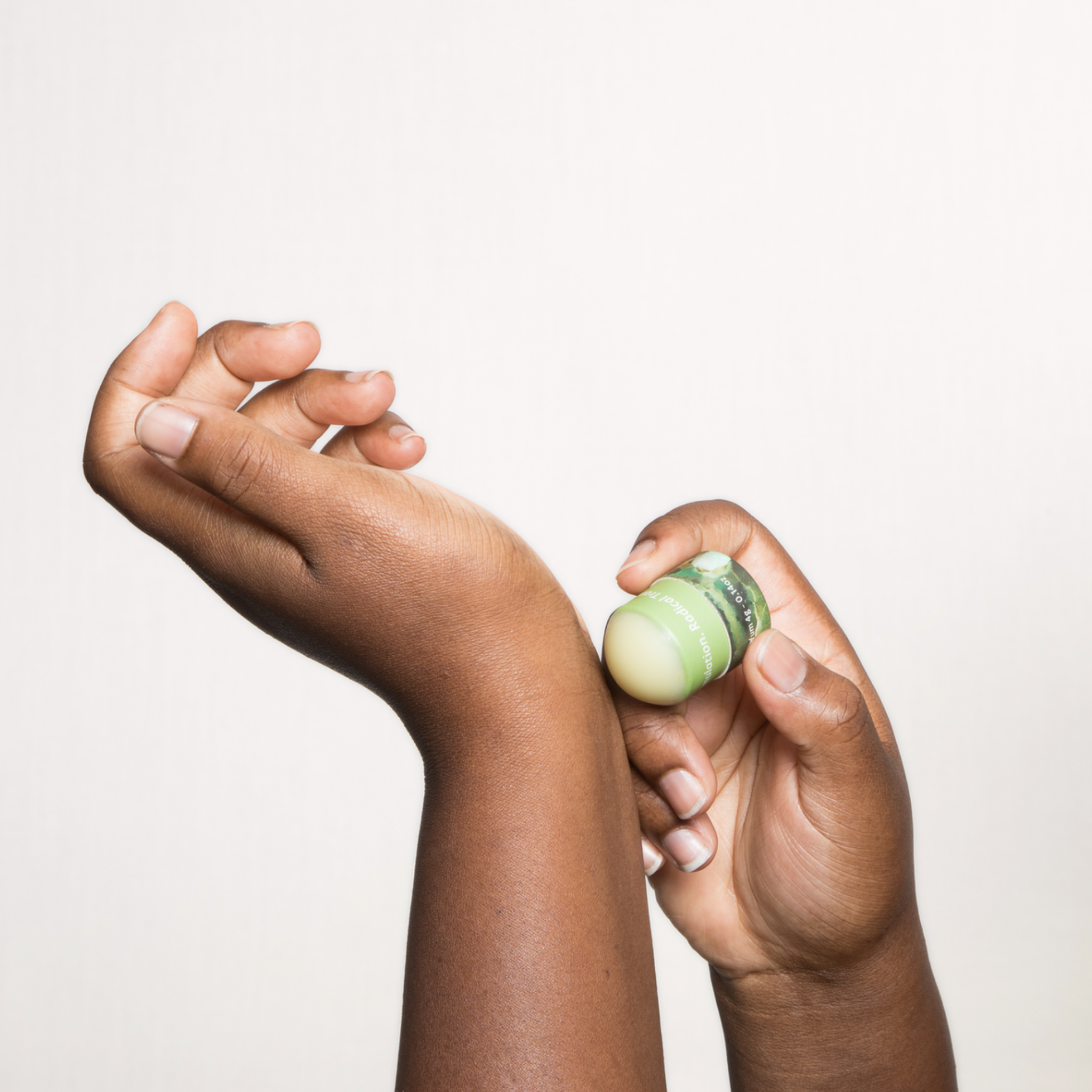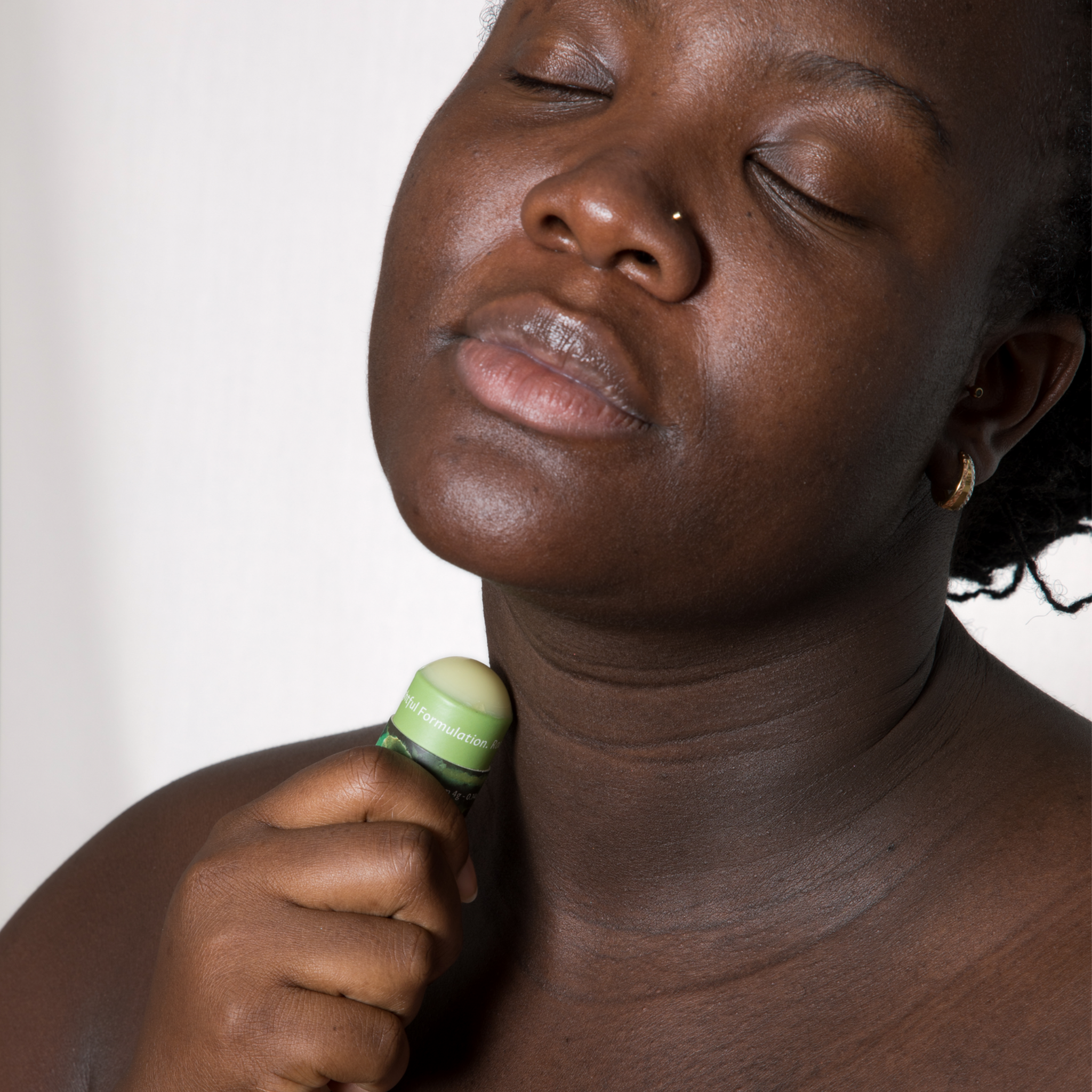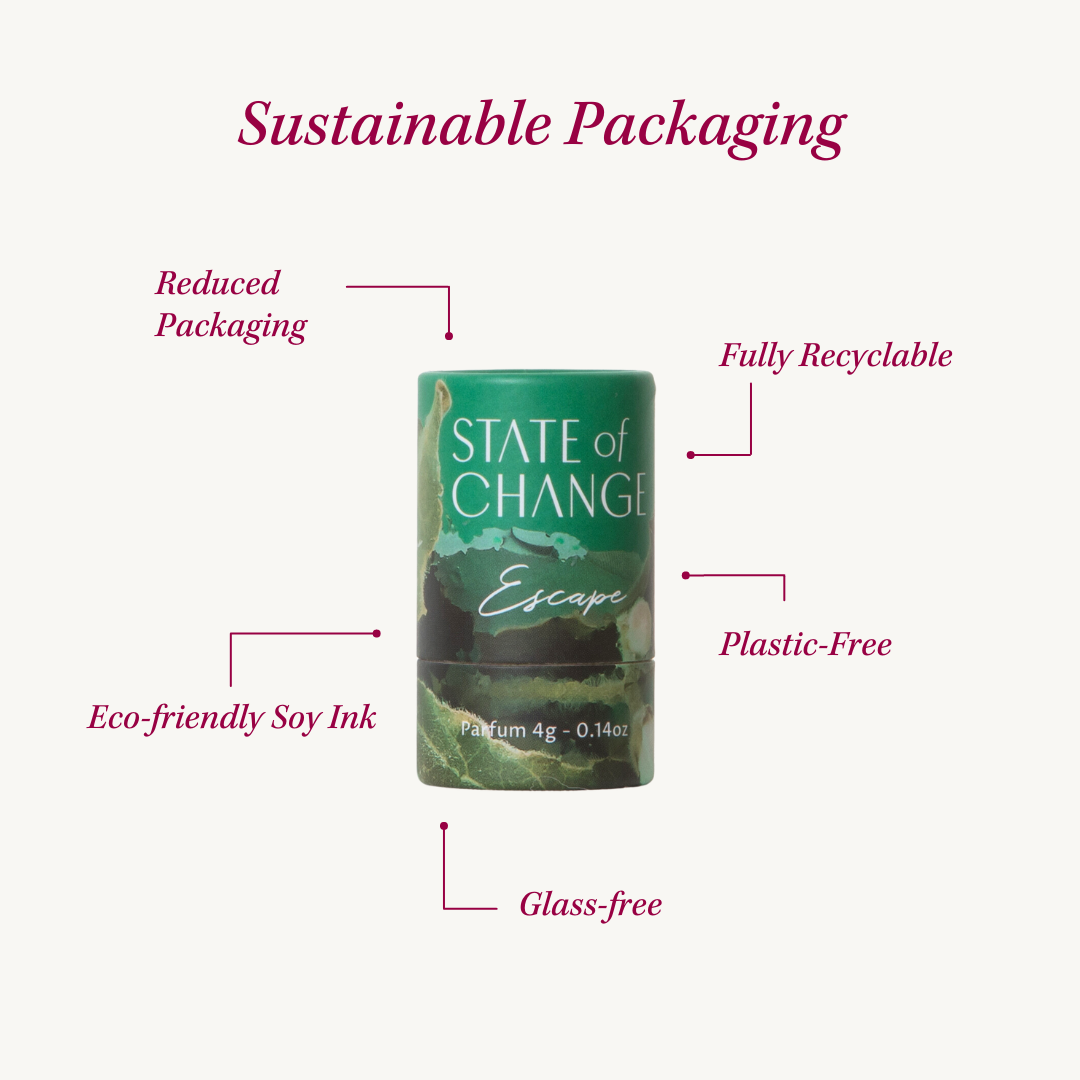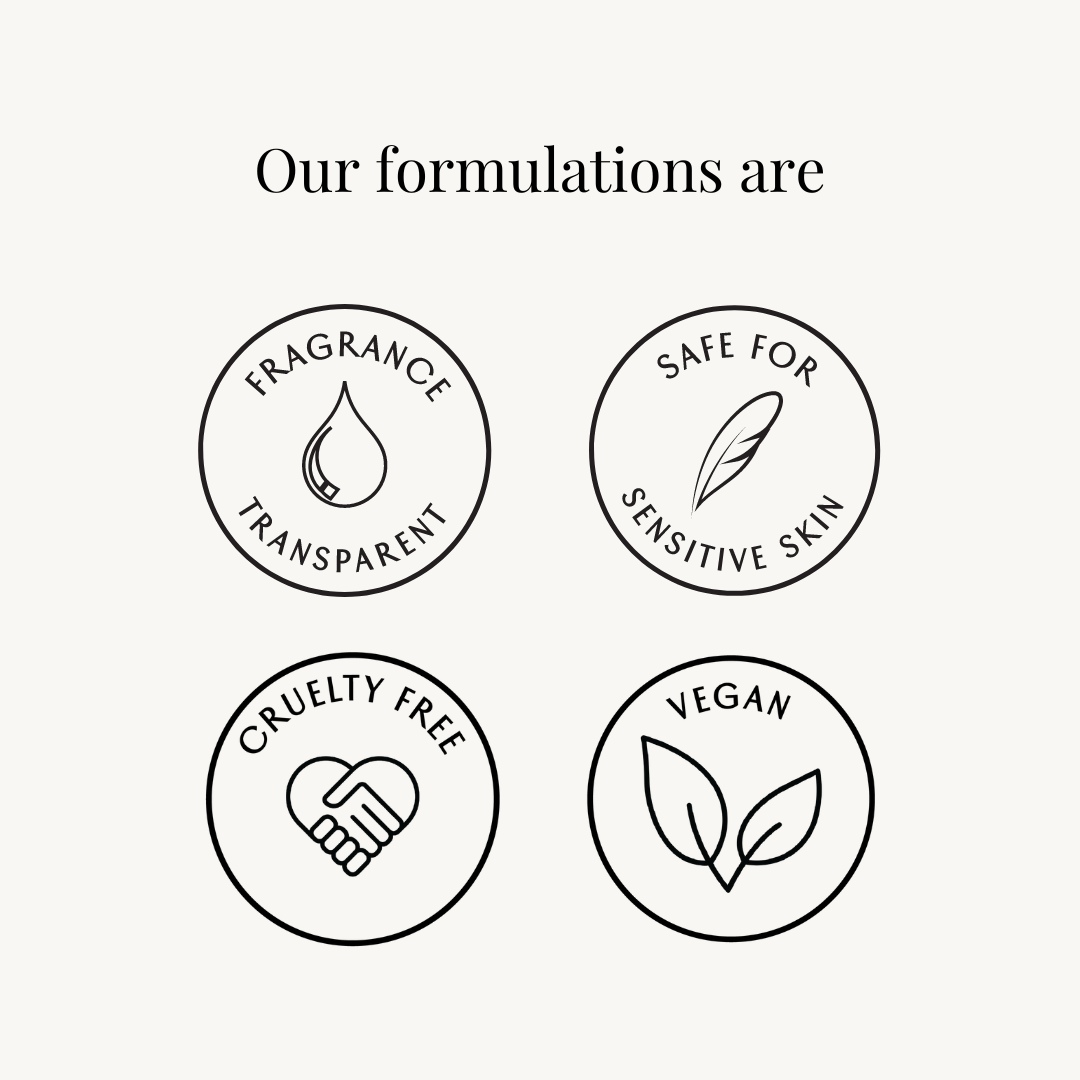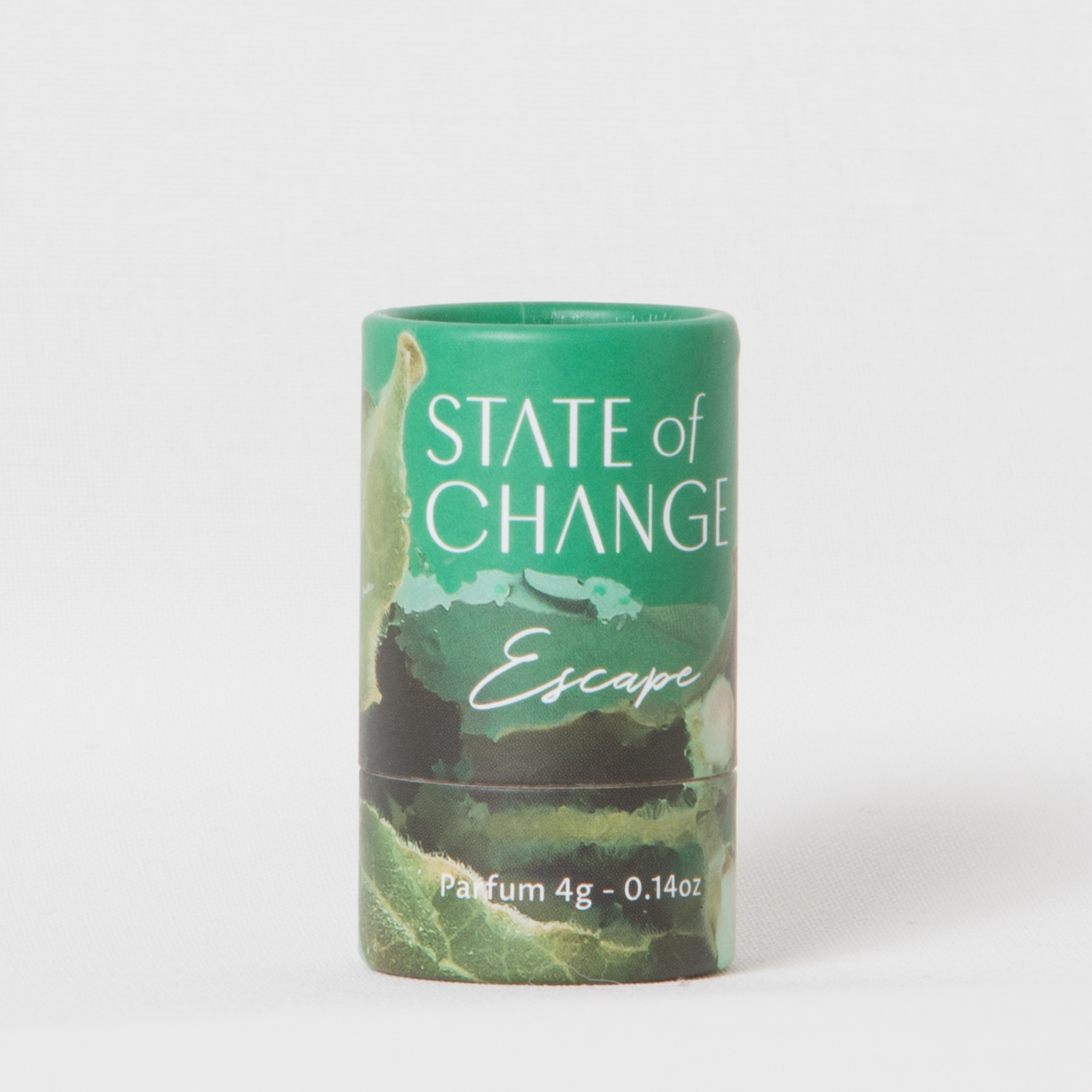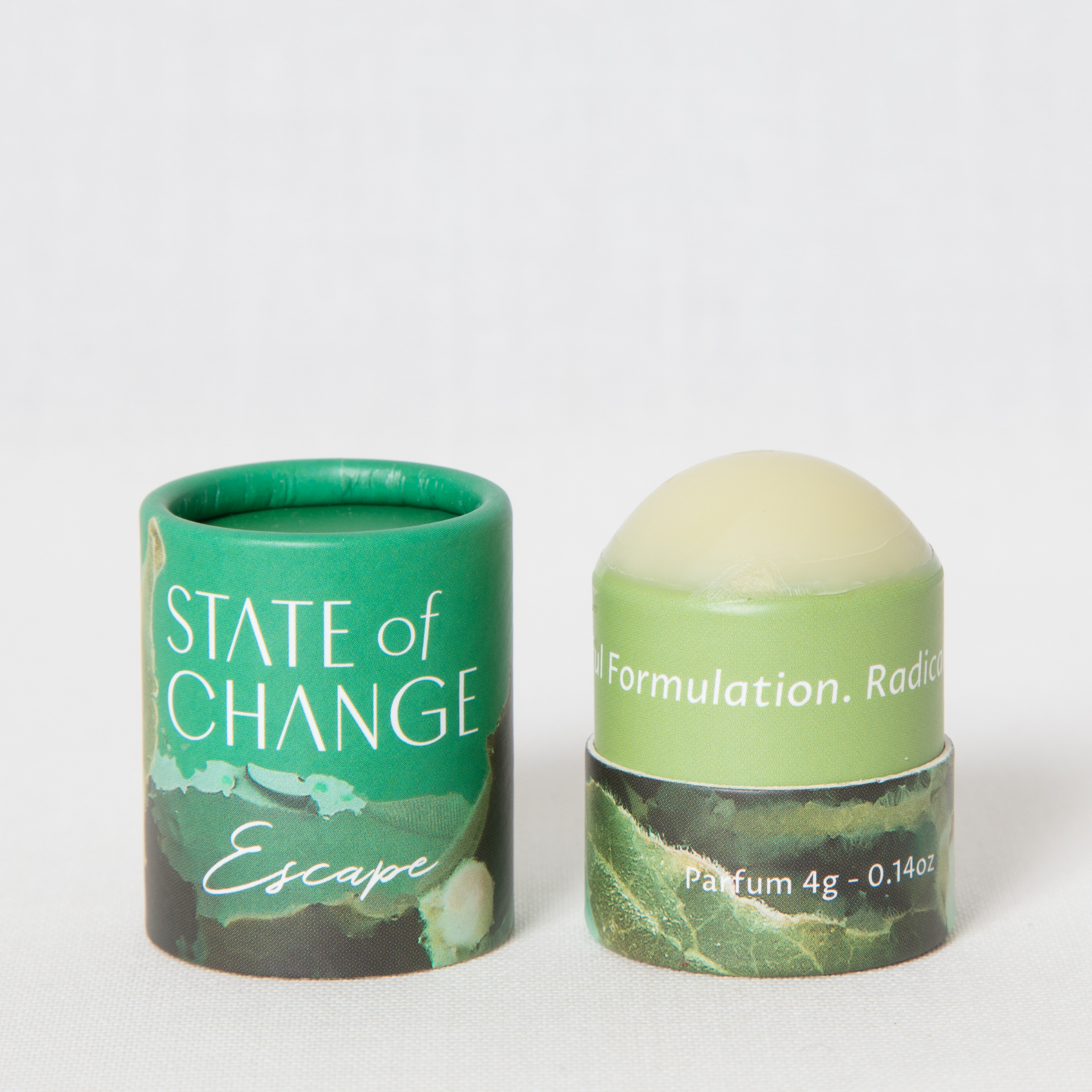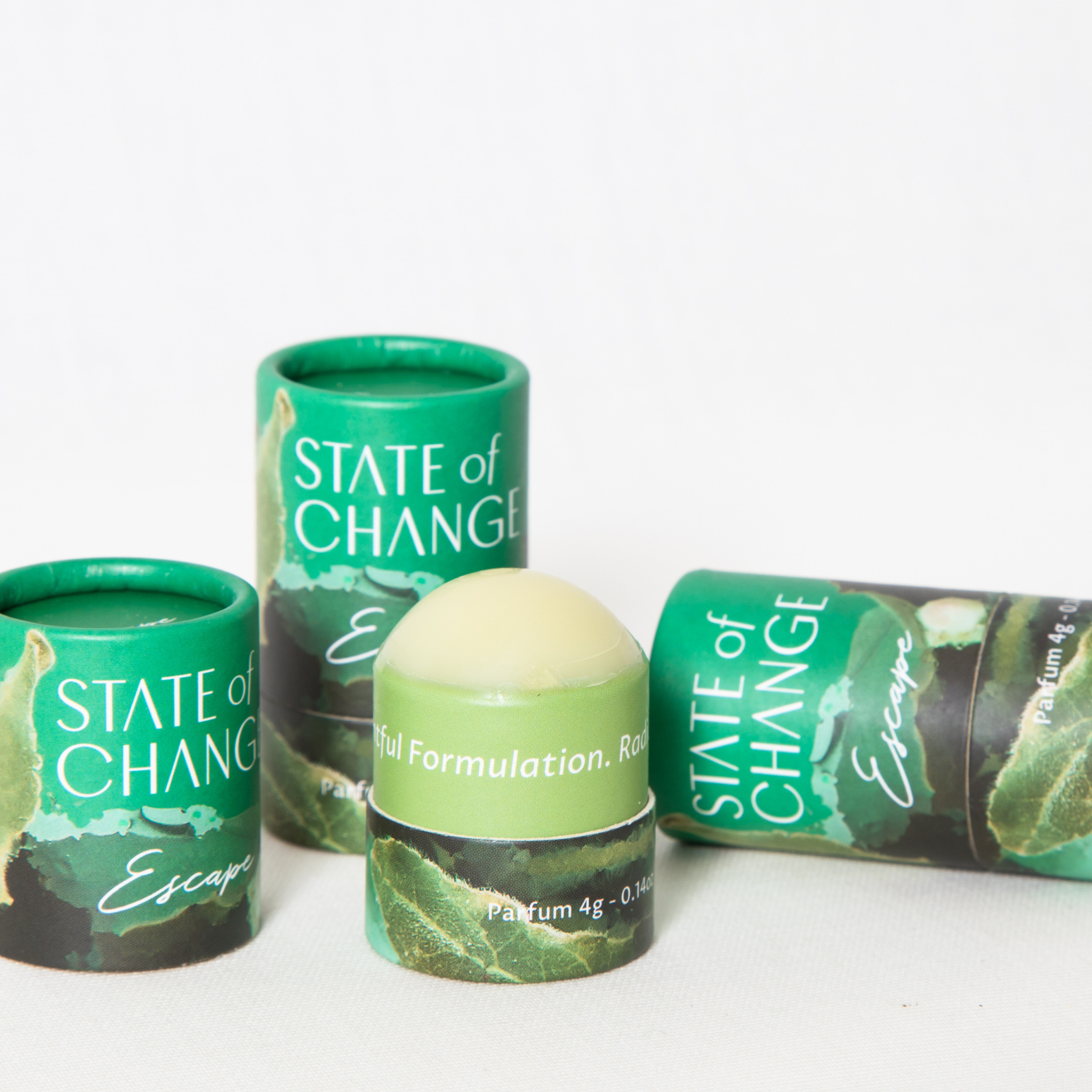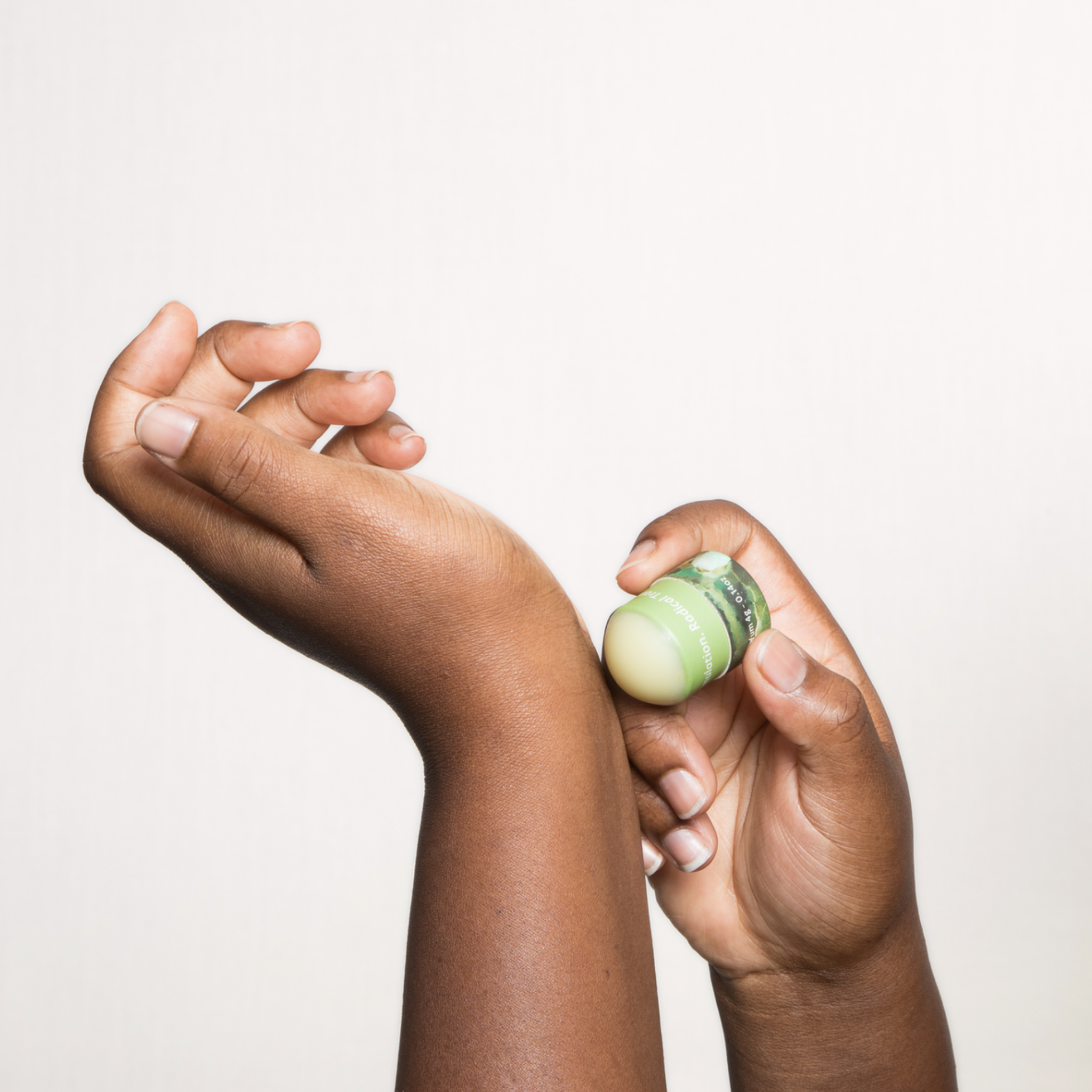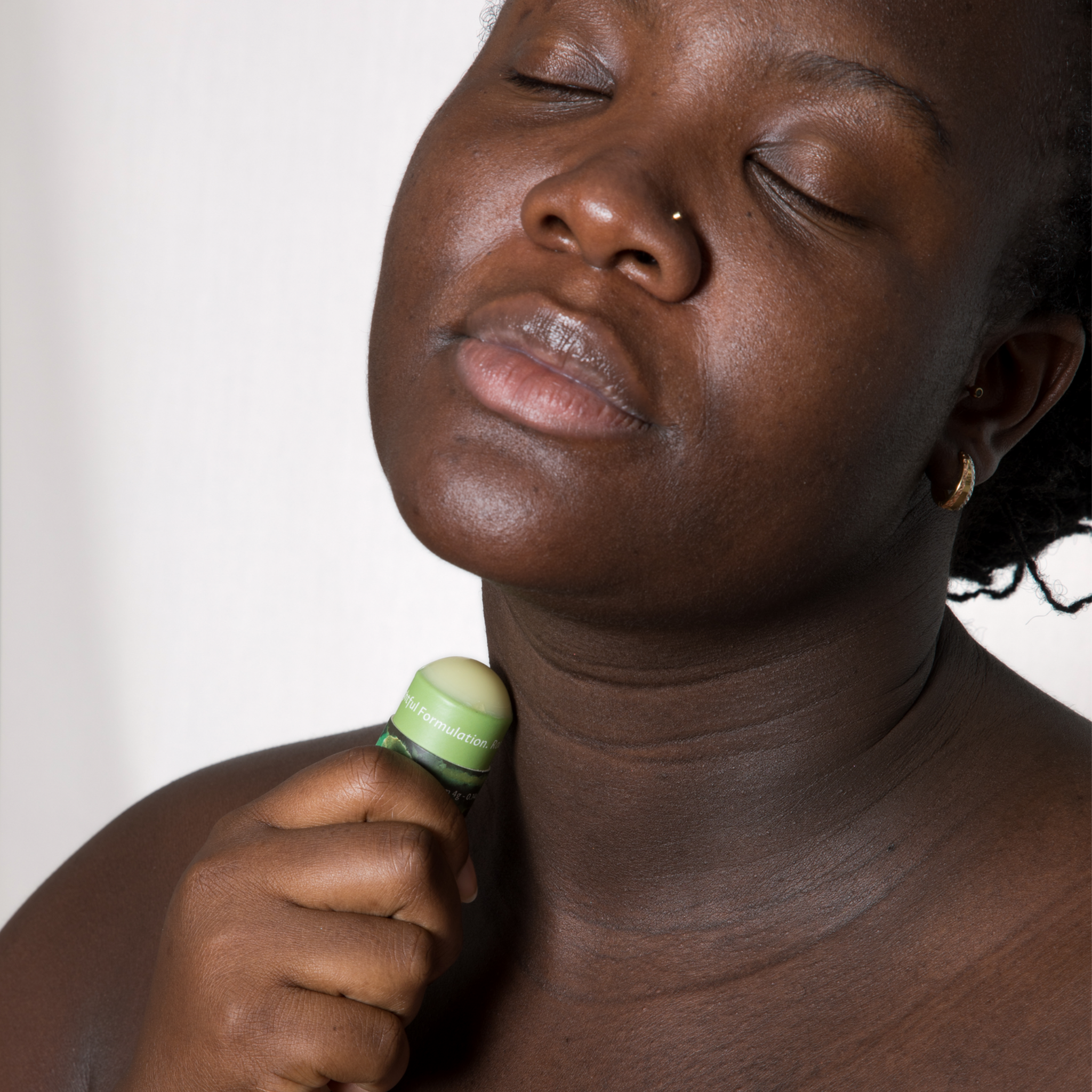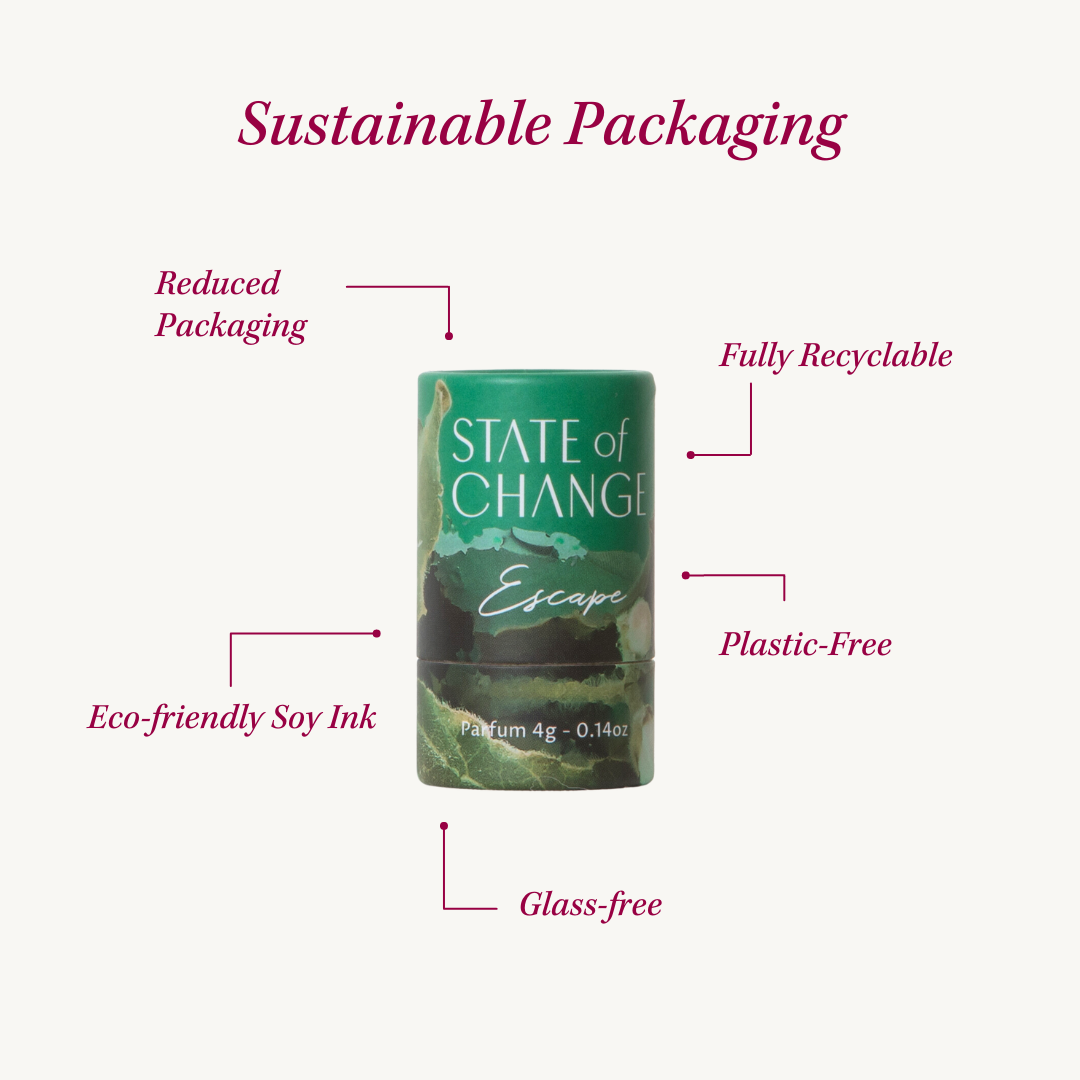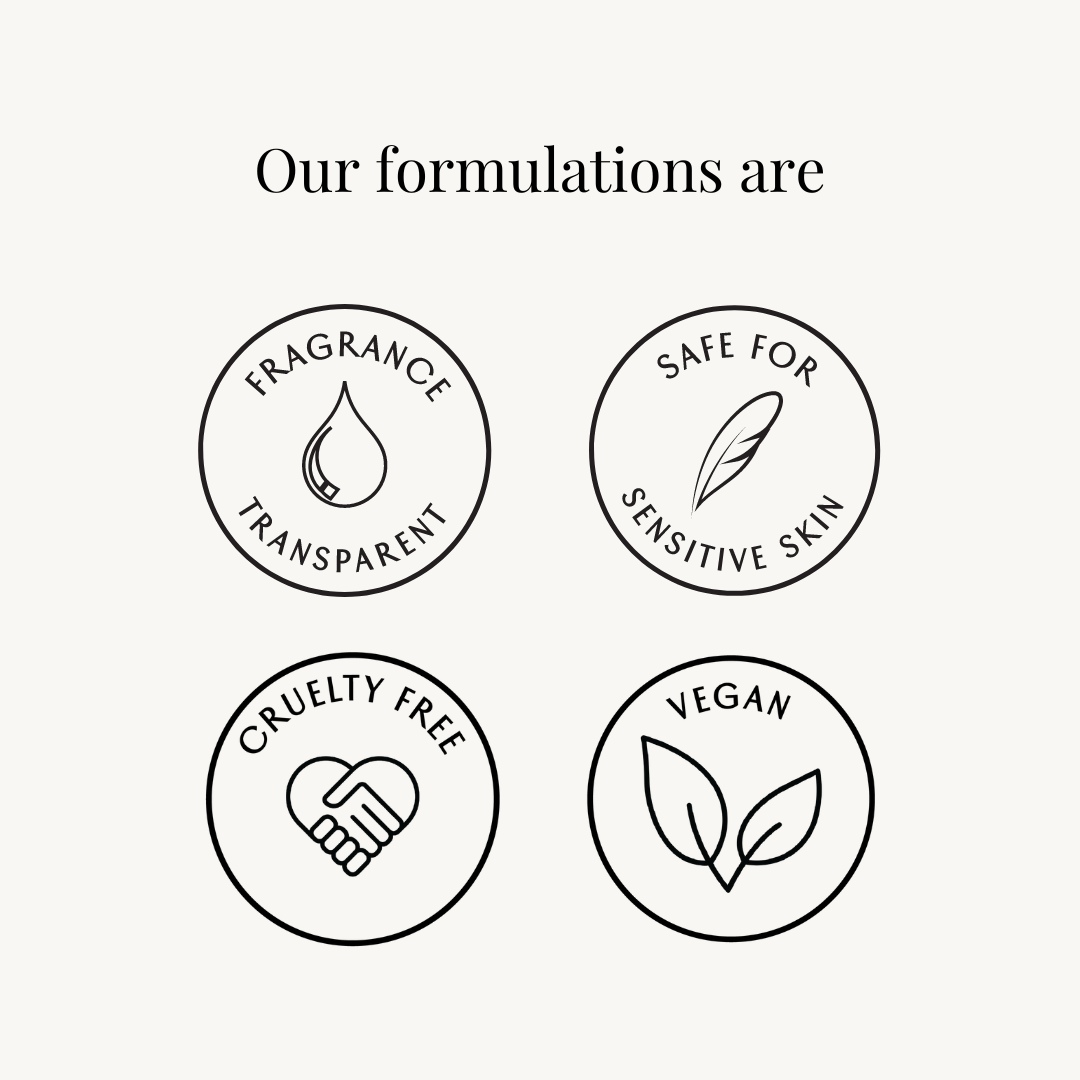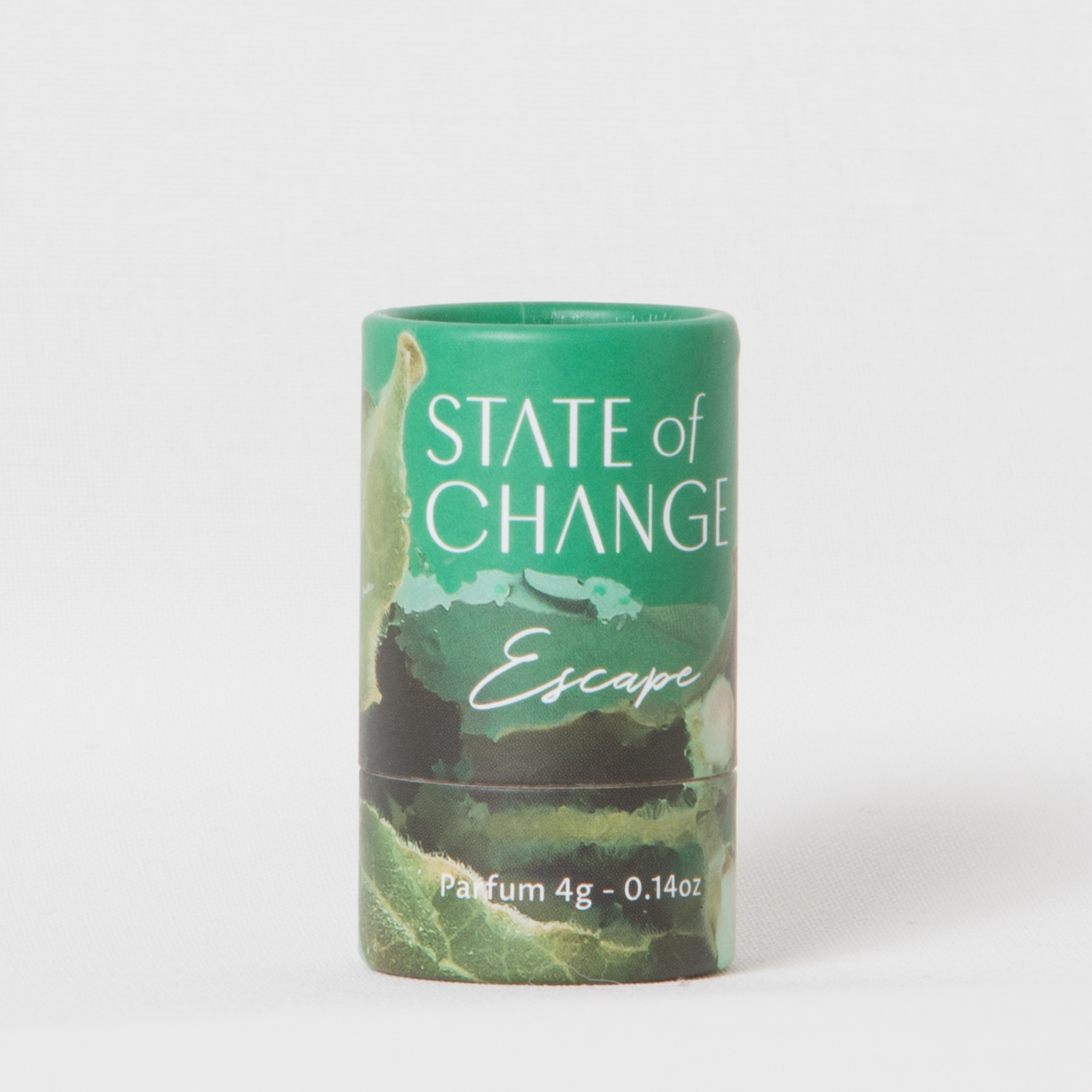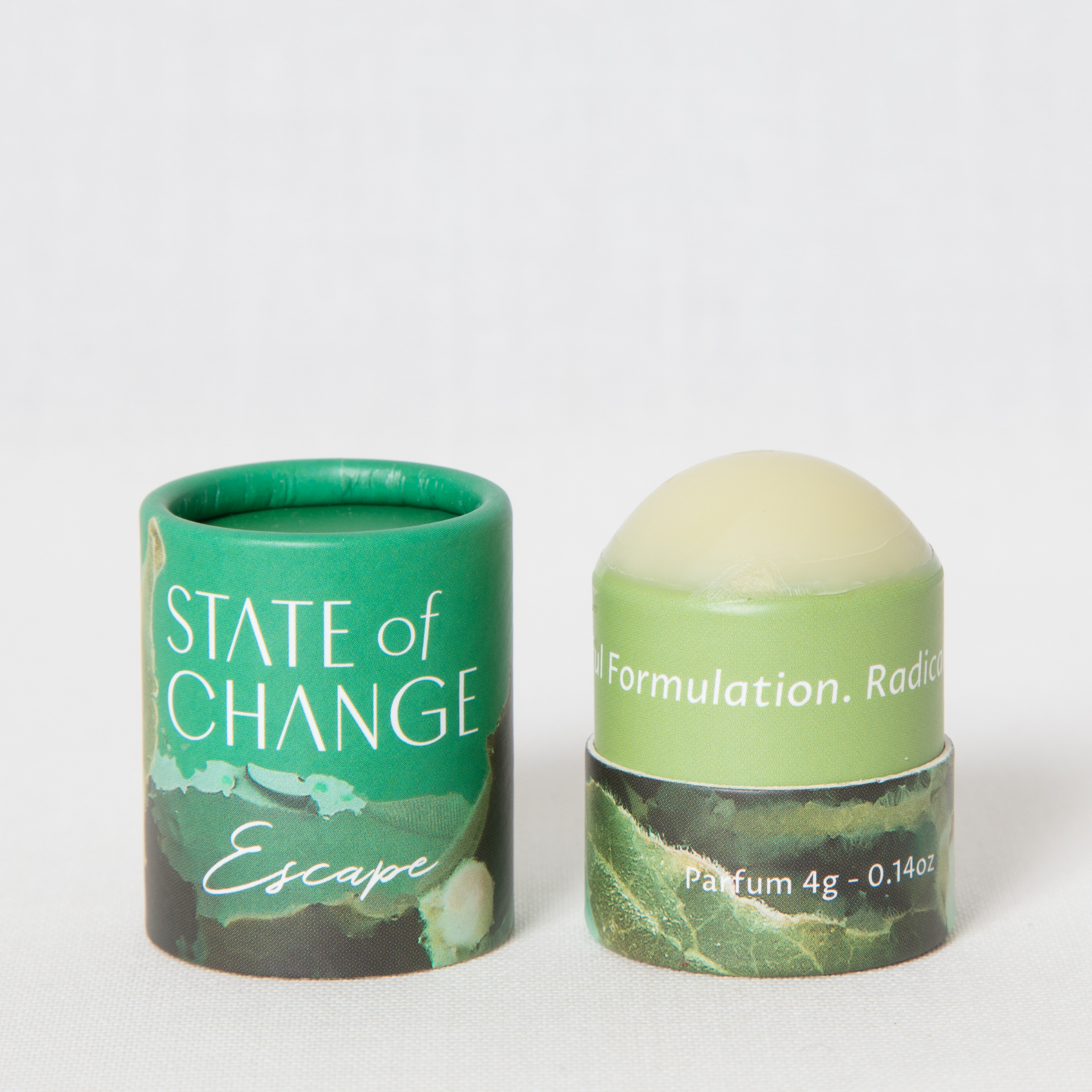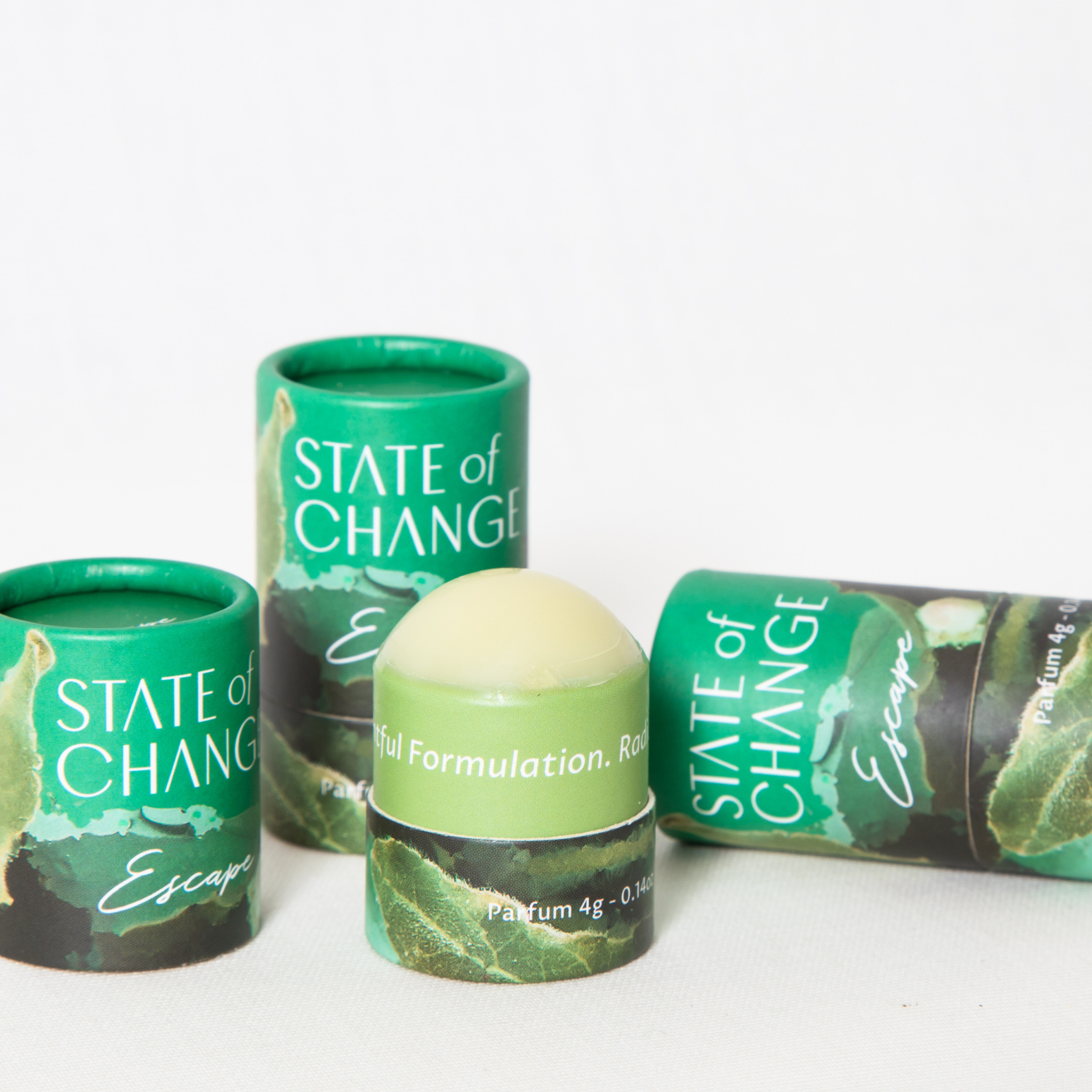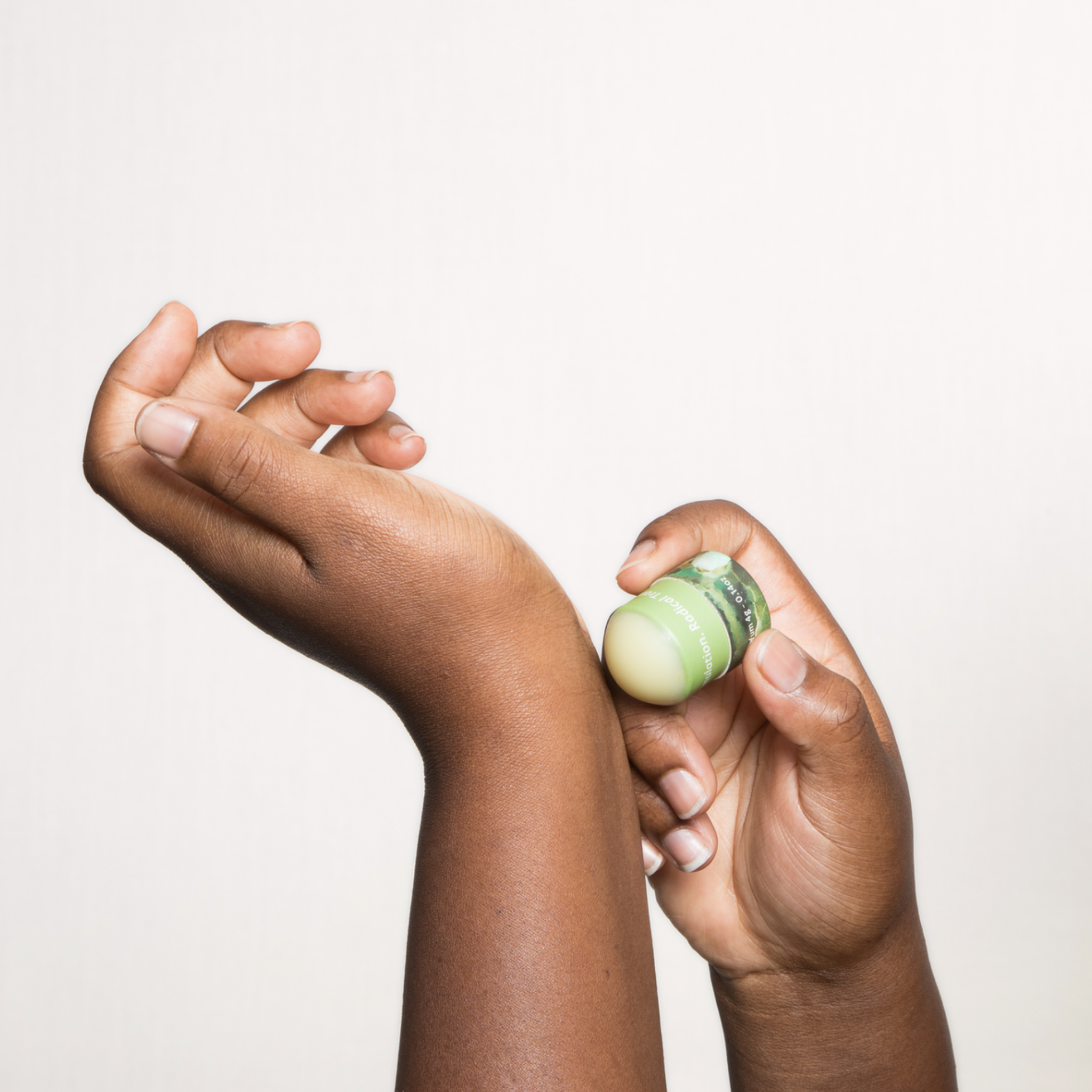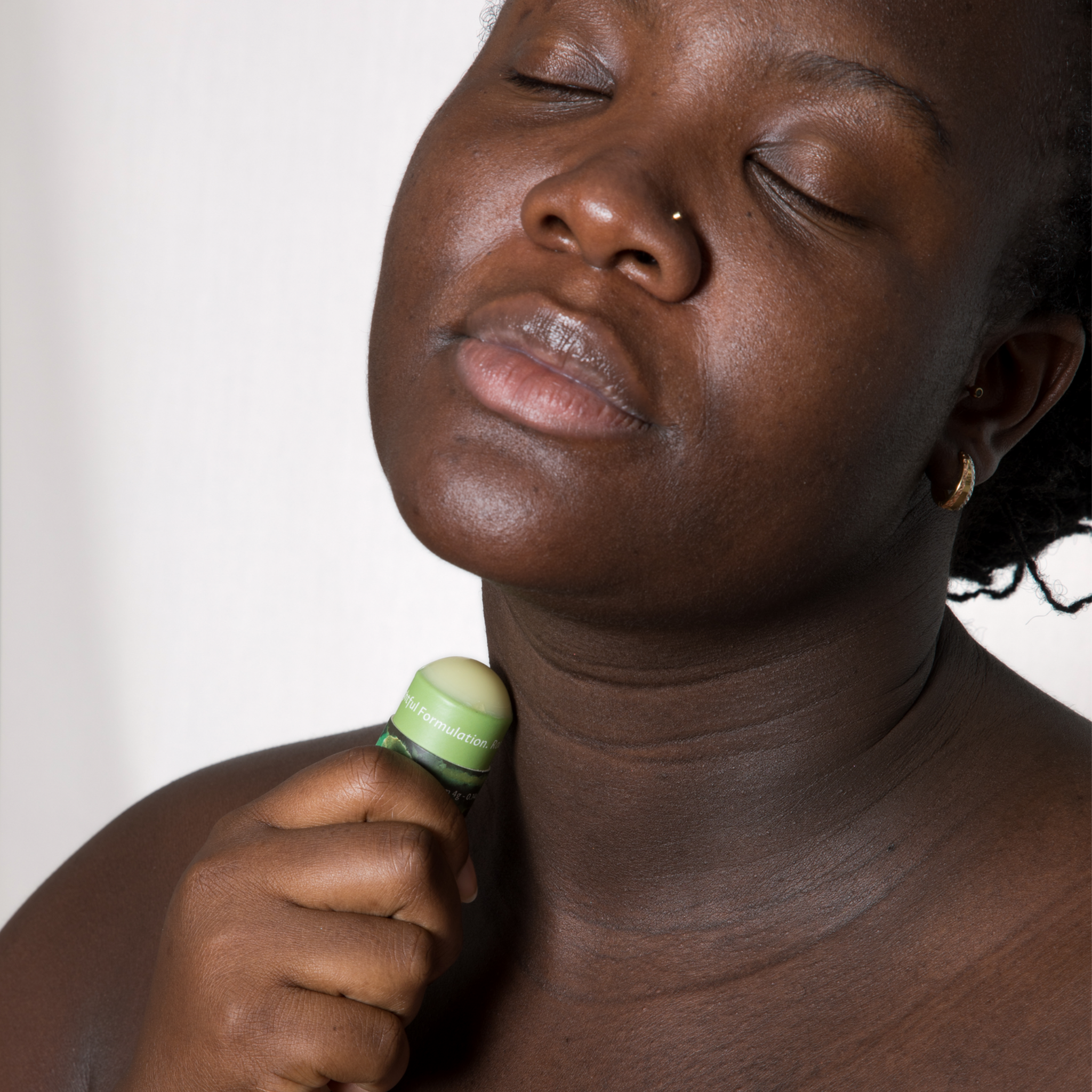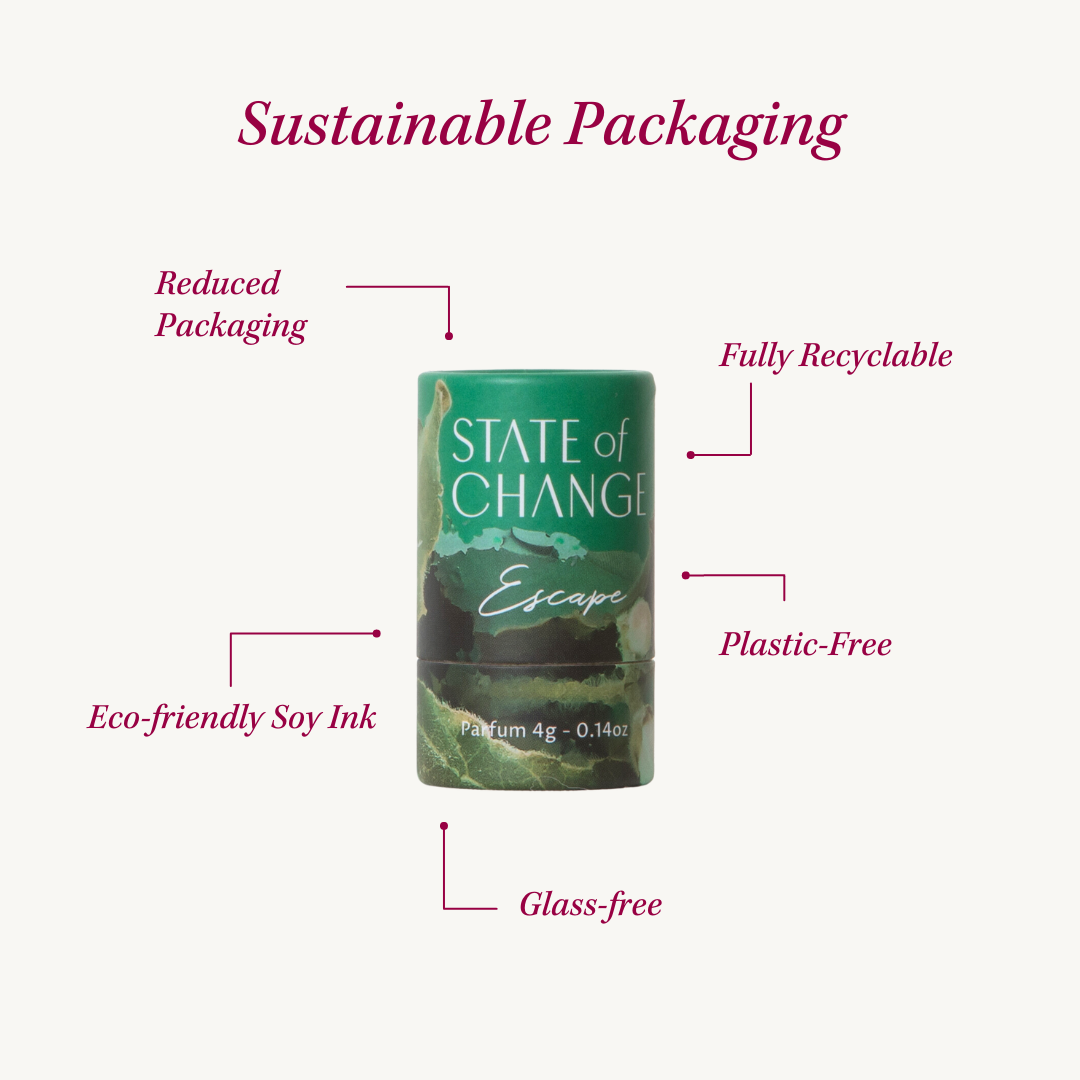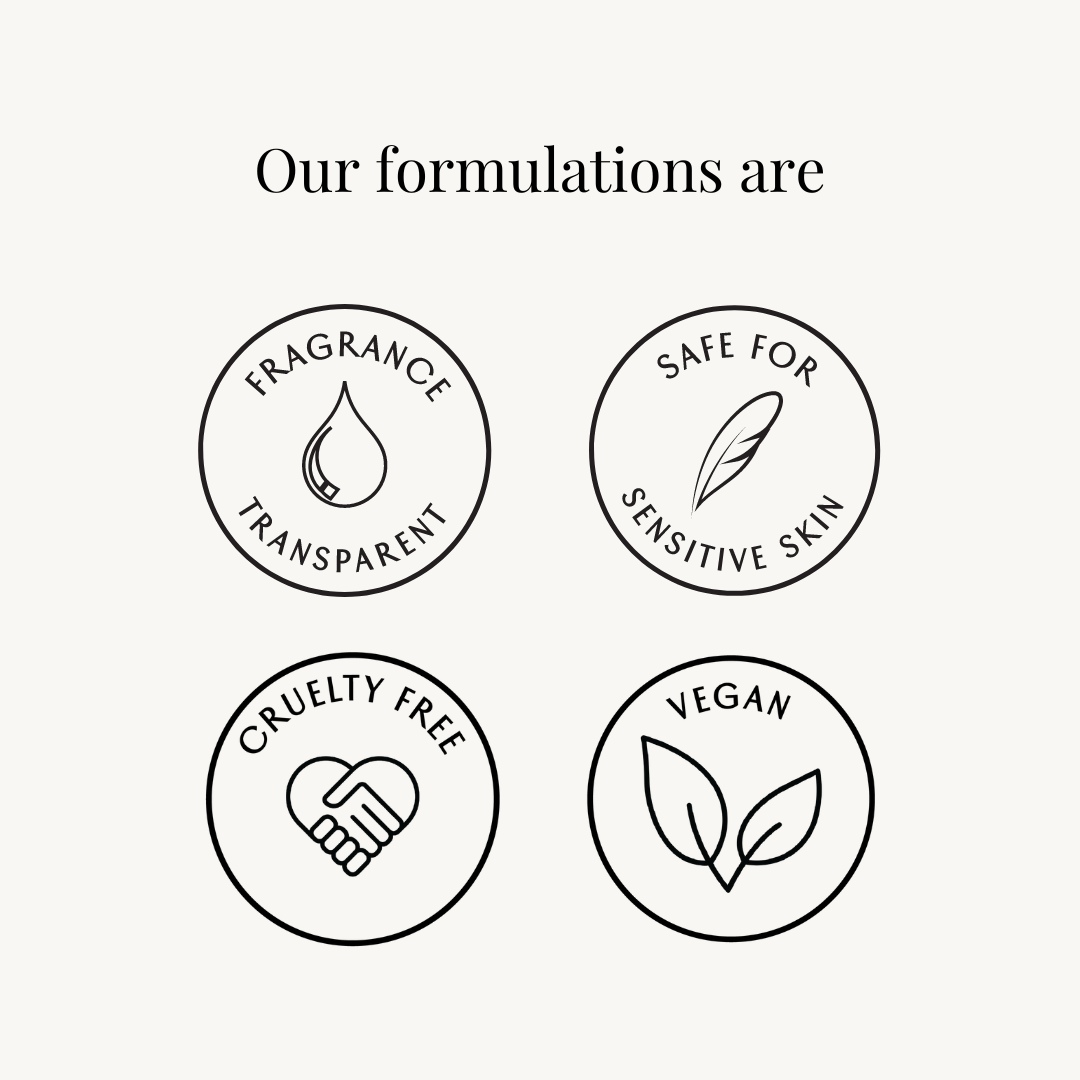 State of Escape
The Scent: Someone you love used to smell like this, but you can't quite place it. The soft spices. The warm woods. The way memories have no shape, but remain a vessel to disappear into. 

This is State of Escape.
Top Notes: Grapefruit, Cardamom, Cinnamon
Heart Notes: Freesia, Violet
Base Notes: Sandalwood, Cedarwood, Moss 
Our nourishing fine fragrances melt into your skin, thanks to a moisturizing (non-greasy), antioxidant-rich base formula. These mindful formulations are vegan, nontoxic, alcohol-free, and biocompatible (which means they are good for your skin). They're also recyclable and free of plastic and glass (nothing to break). Good for your body and the planet.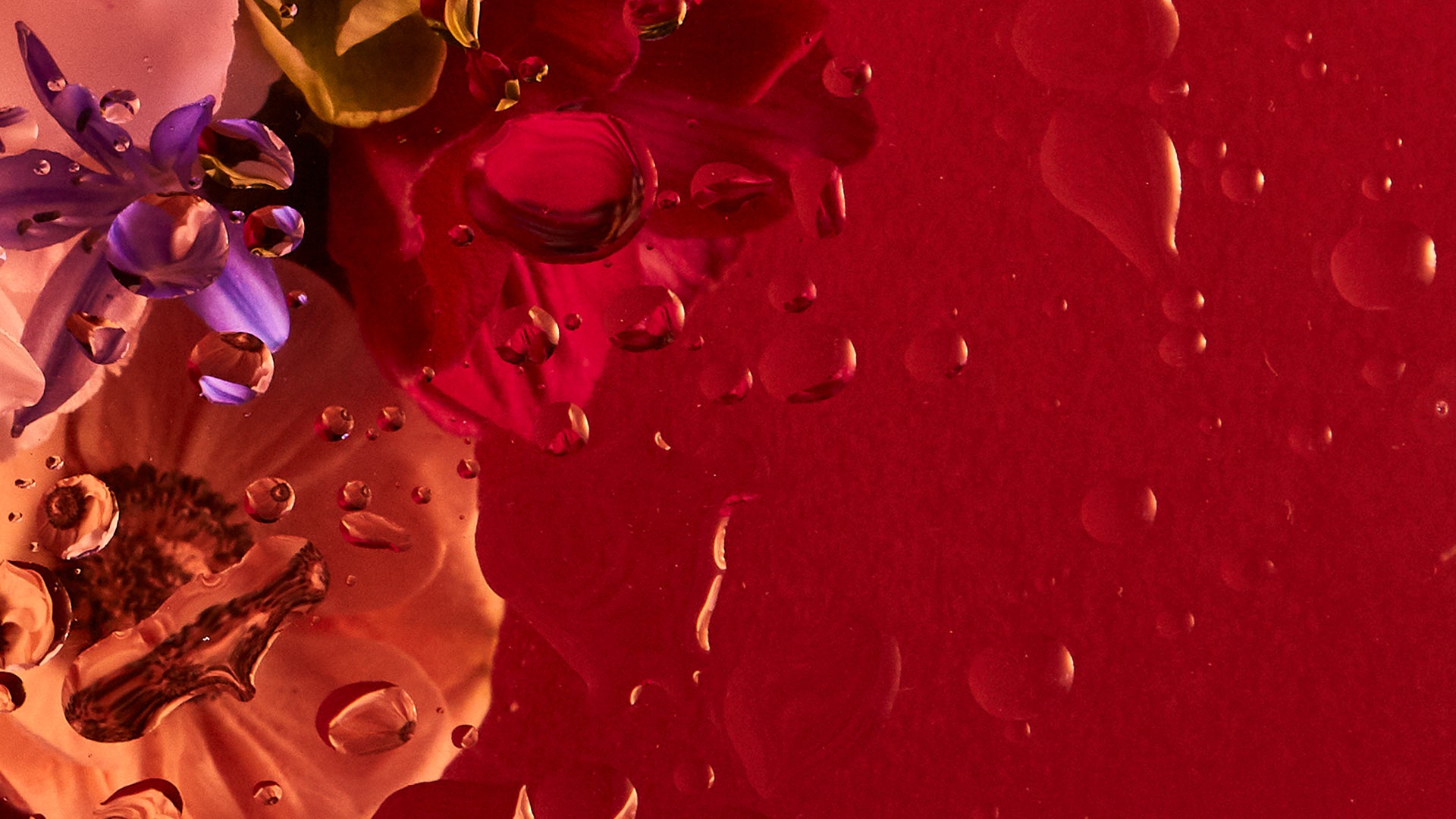 State of You
Fragrance is a mode of self-expression. We've thoughtfully crafted a library of nourishing scents that are meant to be uniquely blended. Take a moment for yourself. Are you looking for Joy today? To Escape? Or just a bit of Grace. Or layer for a perfectly-you combination.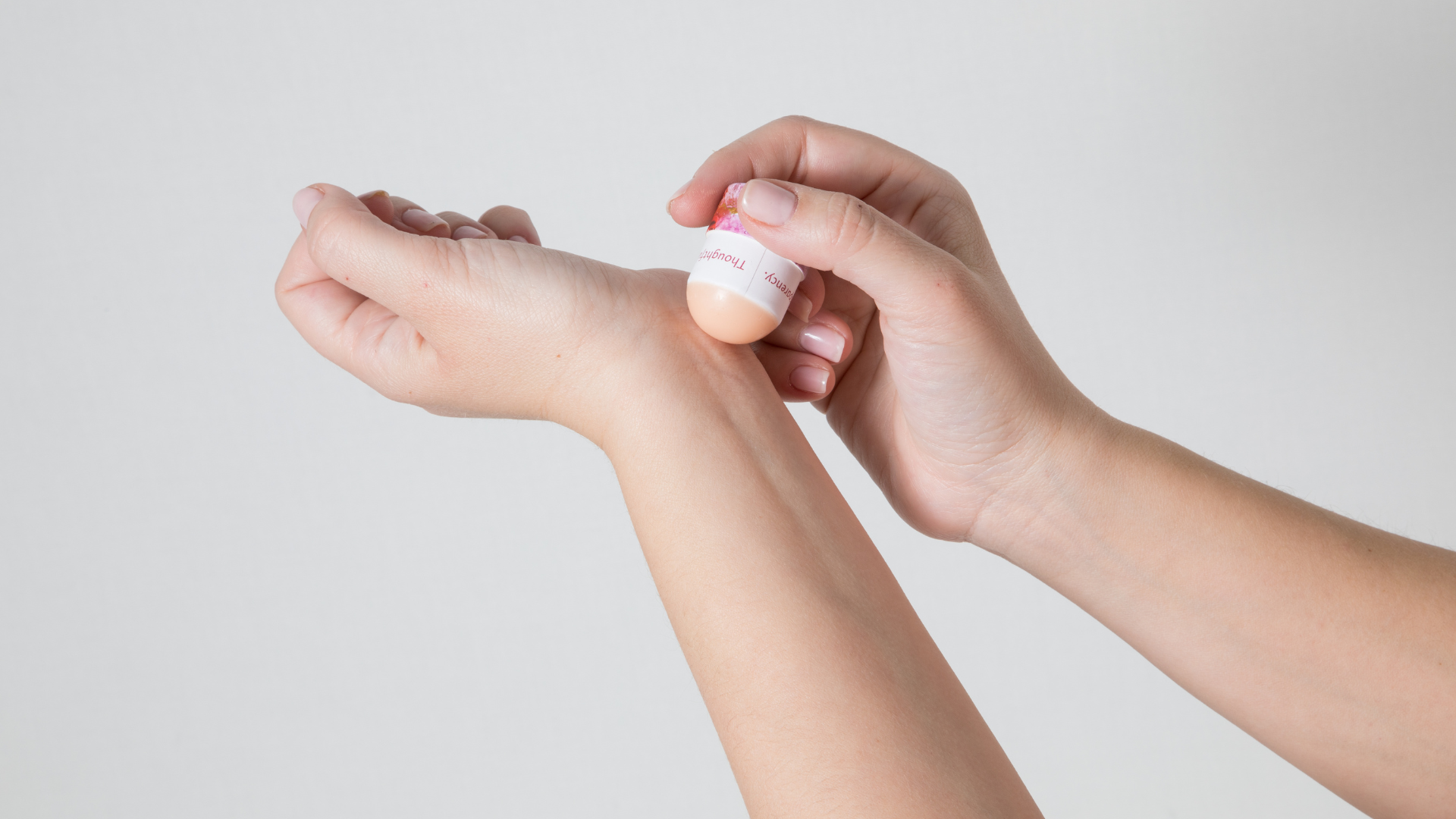 Layering 101
Our scents are meant to be layered. This is your own daily ritual that honors what you are feeling in the moment. By building a wardrobe of fragrance rather than having a signature scent, layering scents becomes an act of expressing your unique state of mind. It's a reflection of you.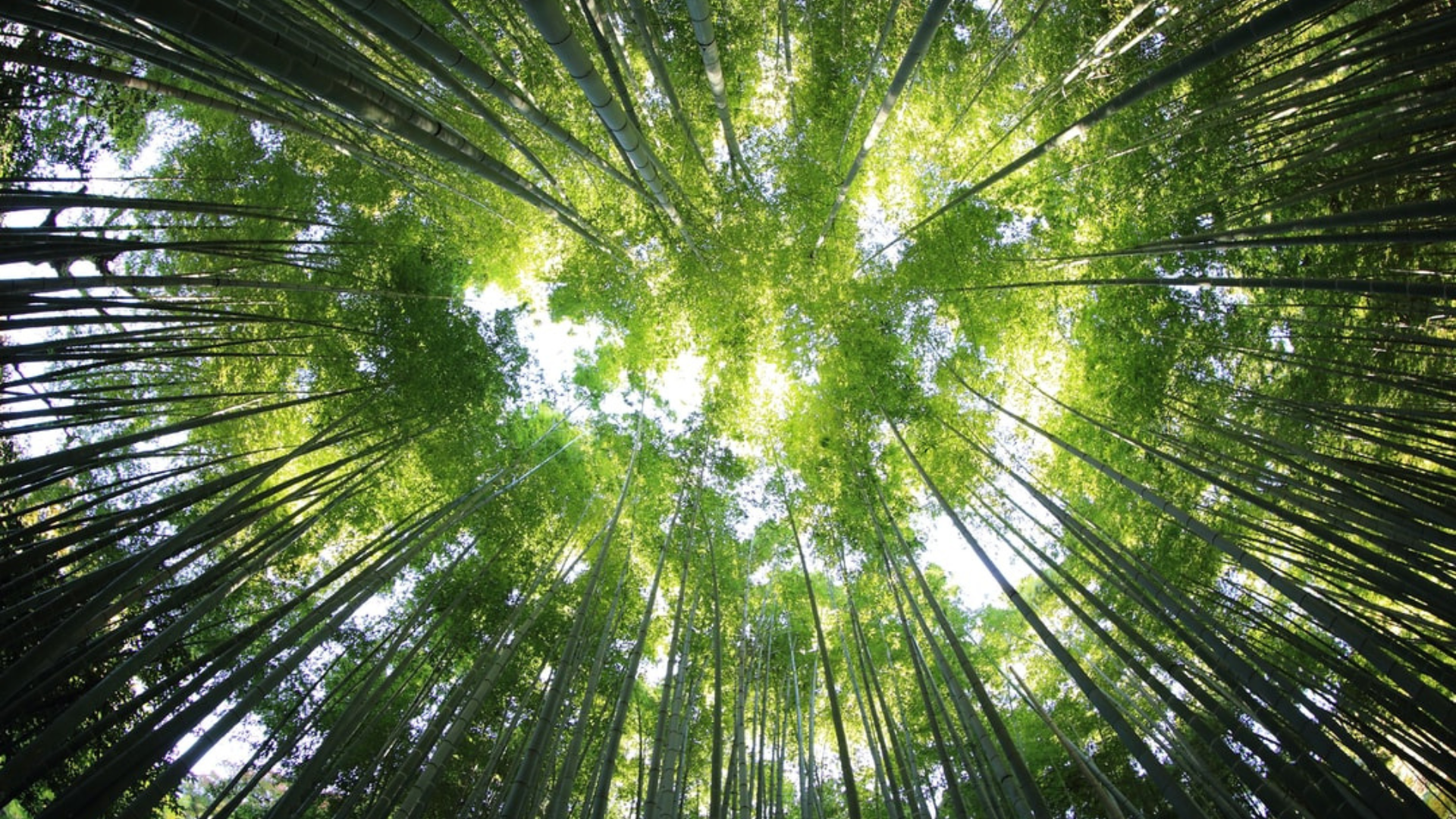 Consciously Crafted
We're deeply committed to protecting the planet. All of our products are plastic-free, glass-free and are fully recyclable or re-fillable. We use FSC Paper and print with eco-friendly soy inks, making our packaging fully biodegradable and recyclable. All of our ingredients are toxicity tested, ensuring that we are not causing damage to aquatic life or other ecosystems.